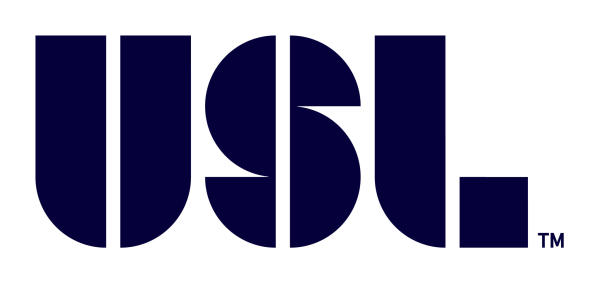 By AARON CRANFORD
After a name change and multiple new teams joining the league, USL is ready to start its first weekend of 2015 action.
Seven MLS sides purchased a team while four independent teams joined the league for the 2015 season. In total, 24 teams, double the amount of sides in 2011, will compete in this year's competition. All matches will be streamed live on YouTube this season.
Three games will signal the start of the season. Defending champion Sacramento Republic squares off against Seattle Sounders 2 in what will surely be the weekend's most exciting pairing.
Check out a closer look at all of the Week 1 action below:
CHARLESTON BATTERY vs. TORONTO FC II (7:30 p.m., Saturday, YouTube)
The opening game of the season pits the Battery, who were knocked out of last season's quarterfinal round of the playoffs, against new side Toronto FC II.
With a 7-1-2 preseason record, including a win over the Houston Dynamo in the Carolina Challenge Cup, Charleston will hope to show the new guy who is boss when Toronto visits Blackbaud Stadium Saturday.
MLS affiliate Toronto FC loaned the "Baby Reds" seven players who will surely help the new club put up a fight this season. Forward Jordan Hamilton and former Syracuse goalkeeper Alex Bono are players to keep an eye on.
Jamaican forward Dane Kelly will lead the Battery up top this season. Kelly scored 10 goals last year, taking the second most shots per game in the league.
SEATTLE SOUNDERS 2 vs. SACRAMENTO REPUBLIC FC (10:30 p.m., Saturday, YouTube)
The champions will head to Starfire Stadium to face Seattle Sounders 2 in USL's blockbuster Week 1 match.
Sounders 2 will be making their USL debut, and with Seattle's MLS side having a bye week, there is the possibility of a big crowd showing up to cheer on the reserve side Saturday night.
The Seattle side recently inked defender Nick Miele and forward Qudus Lawal to contracts. Both will surely help the USL side moving forward. But former North Carolina forward Andy Craven, the NCAA's leading scorer last season with 19 goals, is most likely to lead the new side in its inaugural game.
Meanwhile, Republic FC will be missing a four players to start the year, including forward Thomas Stewart, midfielders Rodrigo Lopez and Max Alvarez, and defender Nemanja Vuković. Stewart led his side in goals scored last season, so the Sacramento club will look elsewhere to ensure a good start to their 2015 campaign.
LA GALAXY II vs. REAL MONARCHS SLC (Sunday, 8 p.m., YouTube)
LA Galaxy II will host Real Salt Lake affiliate Real Monarchs at StubHub Center in the weekend's final match.
Two days ahead of the start of their second campaign, Los Dos announced their roster for the season. In total, 11 players return for the USL side while seven new faces will join them.
Last year's leading goal-scorer Chandler Hoffman is not on the roster, leaving the likes of Adonis Amaya or Ariel Lassiter to step up and help Los Dos find the back of the net this year.
Meanwhile, Monarchs SLC will look to 2014 PDL Young Player of the Year Ricardo Velazco to create chances going forward. Sebastain Saucedo may also see playing time in the future after signing with MLS side Real Salt Lake.
LA Galaxy and Real Salt Lake always have tense battles in MLS, so expect this USL matchup to become an intense derby for years to come.
———
Which match are you most anticipating? Think Sacramento will knock off Sounders 2? Who will walk away with points in LA? See the "Baby Reds" taking down the Battery?
Share your thoughts below.