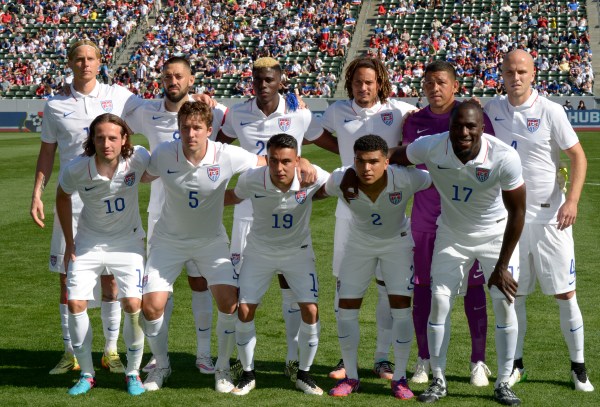 photo by Kirby Lee/USA Today Sports
By FRANCO PANIZO
For the second straight month, the U.S. Men's National Team has gone the wrong way in the FIFA Rankings.
The U.S. fell a spot to drop to 32nd in the latest FIFA rankings released on Thursday. The Americans did not play any matches since February's rankings were unveiled on February 12, but that still did not stop them from sliding further down a month after plummeting four spots.
CONCACAF's top team remains Costa Rica, which still sits in 13th place. A stagnant Mexico follows in 21st. Following the U.S., the next best team from the region is Panama at 61st.
In the top 10, there was almost no movement. Only Italy jumped up two spots into 10th place, dropping Spain to 11th and Switzerland to 12th. Germany, Argentina, Colombia, Belgium and the Netherlands remain in the top five spots.
The next FIFA rankings will be released on April 9, and the U.S. will have played road games against Denmark and Switzerland by then.
What do you think of these FIFA rankings? See the U.S. making forward move after March's European friendlies? Should there have been more movement in the top 10?
Share your thoughts below.