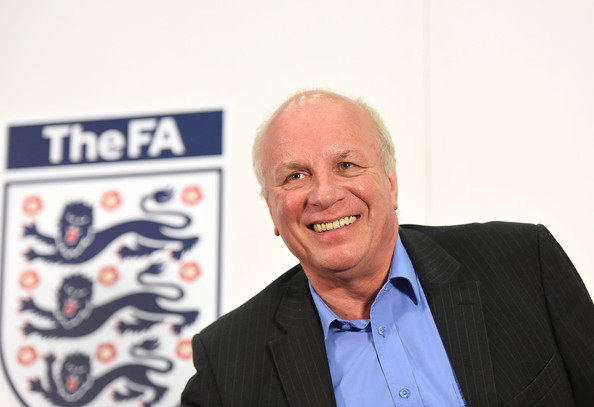 By RYAN TOLMICH
As long as Sepp Blatter is in power, England isn't interested in throwing its hat in the ring as a potential World Cup host.
English FA chairman Greg Dyke revealed as much Wednesday, saying the country is more interested in hosting the 2028 European Championships than the 2026 World Cup due to FIFA's current leadership.
"The truth is, the chances of the 2026 World Cup being in Europe are virtually nil," Dyke said. "Sepp Blatter has still got a good chance of being there when it is decided and we certainly won't bid if Blatter is there. Our policy is that we won't bid for almost any tournaments while the current leadership is there.
"We would much more interested in bidding for Euro 2028 because we like UEFA but it is a very long time away still."
The host of the 2026 World Cup is set to be chosen in 2017.
Here are some more new and notes to kick off your Wednesday morning:
RONALDO COULD FACE SANCTIONS FOR CLASICO CELEBRATION
Real Madrid came up short in El Clasico, and now it appears that the club could lose much more than just three points based on Sunday's proceedings.
Cristiano Ronaldo could face sanctions for celebrating a goal in Real's 2-1 loss to their bitter rivals at the Camp Nou. The Portuguese star motioned for the home fans to calm down, prompting an investigation as La Liga looks to curtail the provocation of violent fan behavior.
"We have to be careful with provocative gestures by a player when he scores a goal or with any other provocation or conduct that could incite violence among spectators," said La Liga president Javier Tebas. "It must be sanctioned, from a fine up to a suspension. We will look into it."
OZIL HOPES TO ONE DAY CLAIM BALLON D'OR
Mesut Ozil's time at Arsenal hasn't always been the smoothest, but the German international believes that great things are on the horizon.
Ozil believes that he can win the coveted Ballon D'or in coming seasons, with his struggles adapting to the physicality of the Premier League only boosting to his game.
"If I continue to develop well and stay healthy, I would like, in the next few years, to hold the Ballon D'Or in my hands," Ozil said. "I am convinced that it can happen.
"I'm feeling very positive. I'm a world champion and I play at a top club in the Premier League. There is much more of a physical test here than there is in Spain or in the Bundesliga – I constantly have bruises, but that makes me harder. I feel physically better than ever."
QUICK KICKS
Germany goalkeeper Manuel Neuer has been ruled out of Wednesday's friendly with Australia due to an injured knee. (REPORT)
Chelsea goalkeeper Petr Cech is not satisfied with being backup to Thibault Courtois and will decide on his future with the club in the summer. (REPORT)
England forward Raheem Sterling will miss the team's friendly with Italy next Tuesday to rest an injured toe. (REPORT)
Juventus forward Alvaro Morata insists he is happy with the club and is not thinking about a return to Real Madrd. (REPORT)
—-
What do you think of Dyke's statements? What punishment, if any, should Ronaldo face? Where do you see Ozil's standing among the world's best?
Share your thoughts below.