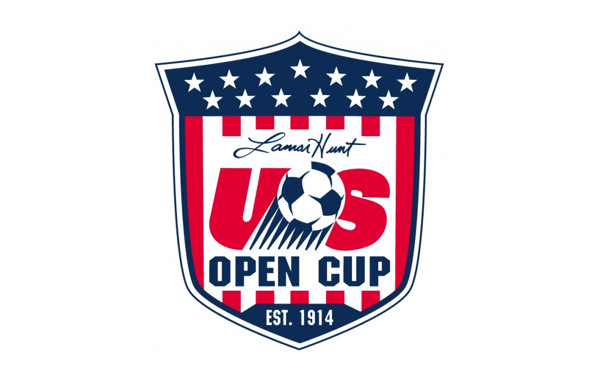 By AARON CRANFORD
A record-setting number of 91 teams will compete in the 102nd installment of the Lamar Hunt U.S. Open Cup, which kicks off on April 25th when San Francisco FC squares off against Cal FC in the opening match.
U.S. Soccer announced the pairings for the play-in round, the first round and the second round, which is where USL teams will enter the tournament field. Two play-in matchups will be played on April 25th while the first round is scheduled for May 13th.
In the largest field during the modern era (1995-present), fans will have to wait until round three to see NASL teams enter the fray, and reigning champion Seattle Sounders, who have dominated the U.S. tournament in previous years,  four titles in the previous six years, will enter with every other MLS team in the fourth round.
Here is a closer look at the play-in round, first round and second round pairings:
2015 LAMAR HUNT U.S. OPEN CUP PAIRINGS
Play-In Round (April 25)
San Francisco City FC (US Club Soccer) vs. Cal FC (USASA)
Harpo's FC (USSSA) vs. KC Athletics (USASA)
First Round (May 13)
West Virginia Chaos (PDL) vs. Fort Pitt Regiment (NPSL)
Western Mass. Pioneers (PDL) vs. Greater Binghamton FC Thunder (NPSL)
Lansing United (NPSL) vs. RWB Adria (USASA)
Miami United (NPSL) vs. SW Flordia Adrenaline (PDL)
Upward Star (NPSL) vs. Triangle Bridgade (USASA)
AC Connecticut (PDL) vs. Virginia Beach City FC (NPSL)
Long Island Rough Riders (PDL) vs. Brooklyn Italians (NPSL)
Michigan Bucks (PDL) vs. Detroit City FC (NPSL)
Chattanooga FC (NPSL) vs. Ocala Stampede (PDL)
Jersey Express (PDL) vs. New York Greek American Atlas (USASA)
Maryland Bays (USASA) vs. Reading United A.C. (PDL)
Global Premier Soccer (USASA) vs. Seacoast United Phantoms (PDL)
Des Moines Menace (PDL) vs. Madison Fire (USASA)
Midland/Odessa Sockers (PDL) vs. Tulsa Athletics (NPSL)
Laredo Heat (PDL) vs. NTX Rayados (USASA)
BYU Cougars (PDL) vs. KC Athletics/Harpo's FC
FC Tucson (PDL) vs. Chula Vista FC (USASA)
FC Tacoma 253 (NPSL) vs. Kitsap Pumas (PDL)
Sonoma County Sol (NPSL) vs. Burlingame Dragons (PDL)
Ventura County Fusion (PDL) vs. Cal FC/San Francisco City FC
PSA Elite (USASA) vs. Golden State Misioneros FC (PDL)
Second Round (May 20)
Pittsburgh Riverhounds (USL) vs. Fort Pitt Regiment/West Virginia Chaos
Wilmington Hammerheads (USL) vs. Ocala Stampede/Chattanooga FC
Richmond Kickers (USL) vs. AC Connecticut/Virginia Beach FC
Rochester Rhinos (USL) vs. Greater Binghamton FC Thunder/Western Mass. Pioneers
RWB Adria/Lansing United vs. Louisville City FC (USL)
Reading United A.C./Maryland Bays vs. Harrisburg City Islanders (USL)
Charleston Battery (USL) vs. SW Florida Adrenaline/Miami United
Charlotte Independence (USL) vs. Triangle Brigade/Upward Star
Michigan Bucks/Detroit City FC vs. Portland Timbers 2 (USL)
Long Island Rough Riders vs. Real Monarchs SLC (USL) OR Real Monarchs SLC vs. Brooklyn Italians
Jersey Express vs. New York Red Bulls II (USL) OR New York Red Bulls II vs. New York Greek American Atlas
Global Premier Soccer vs. Tulsa Roughnecks (USL) OR Tulsa Roughnecks vs. Seacoast United Phantoms
Saint Louis FC (USL) vs. Madison Fire/Des Moines Menace
Midland/Odessa Sockers vs. OKC Energy FC (USL) OR Tulsa Athletics vs. OKC Energy FC
Austin Aztex (USL) vs. NTX Rayados/Laredo Heat
Colorado Springs Switchbacks (USL) vs. KC Athletics/Harpo's FC/BYU Cougars
PSA Elite/Golden State Misioneros FC vs. Orange County Blues (USL)
Arizona United SC (USL) vs. Chula Vista FC/FC Tucson
LA Galaxy II (USL) vs. Cal FC/San Francisco City FC/Ventura County Fusion
Sacramento Republic FC (USL) vs. Burlingame Dragons/Sonoma County Sol
Seattle Sounders 2 (USL) vs. Kitsap Pumas/FC Tacoma 253