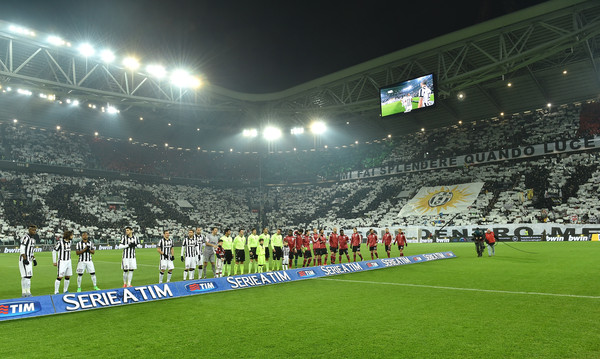 By RYAN TOLMICH
Italian soccer has dwindled in recent seasons, but several higher ups in Serie A are weighing up a plan to expand their game to a more global audience.
AC Milan general manager Adriano Galliani says that the league is looking to play games abroad in order to better expose the country's teams to the global market. In addition, the decision would give the team's a chance to showcase in some of the world's finest stadiums, an area that Galliani believes that Italian soccer is falling behind.
"We used to be leaders a few years ago, but now it's clear that Italian football, like almost our whole economy, has lost a lot of places," Galliani said. "It's an idea. We couldn't export all of the games, but maybe one on the opening day of the season. We've already frequently held the Supercoppa abroad, from Libya to China.
"We're verifying the feasibility of the project, which aims to help Italian football recover from a rough period."
The plan would need to be verified by all 20 of Serie A's clubs, half of whom would have to consent to give up a home game in exchange for what would likely be a large payday in the form of ticket sales.
Here are some more news and notes to kick off your Monday morning:
CHIVAS TOPS LEON; GOES TOP OF THE TABLE
Just a short time ago, Chivas de Guadalajara were in a fight against relegation, but Sunday's proceedings completed a remarkable comeback that sees the club sitting atop the Liga MX Table.
Chivas topped Leon, 1-0, thanks to an 89th minute winner from Marco Fabian, pushing the club atop the Clausura standings. With the result, Chivas sit one point above both Veracruz and Tijuana.
The club's run was kickstarted by a two goal performance from Erick 'Cubo' Torres to defeat Puebla on March 14. Including that victory, Chivas have now grabbed 10 points from the past 12 and also continue to push on into the Copa MX final.
ARSENAL CEO 'NOT HAPPY' WITH SEASON OVERALL, BUT OPTIMISTIC FOR FUTURE
Although the club continues to be one of the Premier League's hottest teams, Arsenal CEO Ivan Gazidis is far from content with the season as a whole.
Eliminated from the Champions League and trailing in the Premier League title race by a wide margin, Gazidis is disappointed by Arsenal's inability to compete in the club's two biggest competitions. However, Gazidis does believe this could be the start of something better as the team begins to form as a unit.
"We are not happy," Gazidis said, "but we are going to keep pushing to the end and see how far we can go."
"We are happy with the way the squad has developed and we are very focused how we can make a positive end to the season," Gazidis added. "After that it will be a question of how can we progress the team further so that we can have an even better season next year. We have a squad that's clearly coming together. It's a relatively young squad so it will continue to improve.
QUICK KICKS 
Borussia Dortmund CEO Michael Zorc has bashed the team's players for their inability to prevent early-game goals. (REPORT)
Didier Drogba says he will continue his playing career next season and contract talks with Chelsea will take place in the near future. (REPORT)
Queens Park Rangers are set to ban any fan involved in an incident that saw objects thrown at Chelsea players. (REPORT)
Bayer Leverkusen's Emir Spahic has been kicked off the team for headbutting a security guard. (REPORT)
—
What do you think of the Serie A's plan? How do you expect Chivas to fare through the rest of the season? What do you expect from Arsenal going forward?
Share your thoughts below.