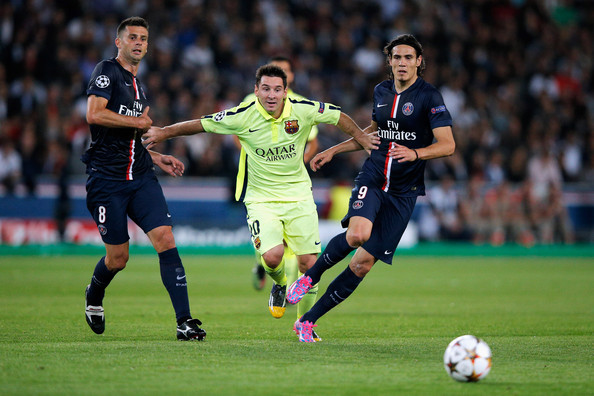 By RYAN TOLMICH
For the third time this season, Barcelona is set to do battle with Paris-Saint Germain, headlining Wednesday's UEFA Champions League action.
The two sides, who were paired in the group stages, have split their series to this point, with Barca winning the matchup at the Camp Nou while PSG secured a 2-1 victory at the Parc des Prince, where Wednesday's matchup will take place.
However, the Paris-Saint Germain side that takes the field Wednesday will be a vastly different one, as Laurent Blanc's team is littered with absences. Headlining those unavailable are Zlatan Ibrahimovic and Marco Verrati, both of whom have scored against Barca this year, as the duo will be out due to suspension.
Joining the pair will be Serge Aurier and Thiago Motta, the latter of whom will miss out due to injury. On the other side, Barca are much less wounded, only missing the long-absent Thomas Vermaelen while Dani Alves serves a suspension.
Wednesday's other contest puts FC Porto up against Bayern Munich, who enter the clash severely hampered by a host of injuries.
David Alaba, Mehdi Benatia, Javi Martinez, Franck Ribery, Arjen Robben and Bastian Schweinsteiger are all set to miss out on Wednesday's game, leaving Bayern with numerous holes to plug throughout the field.
With Phillip Lahm likely resuming duties in the midfield, Bayern will likely call on Mario Gotze and Thiago to help lead the charge in the center of the field, while Juan Bernat will likely get the start out wide.
Porto, meanwhile, see two of the team's biggest stars entering with injury concerns as Cristian Tello and Jackson Martinez enter with thigh and groin issues, respectively.
What do you expect from Wednesday's Champions League action? Which teams do you expect to to move on?
Share your thoughts below.