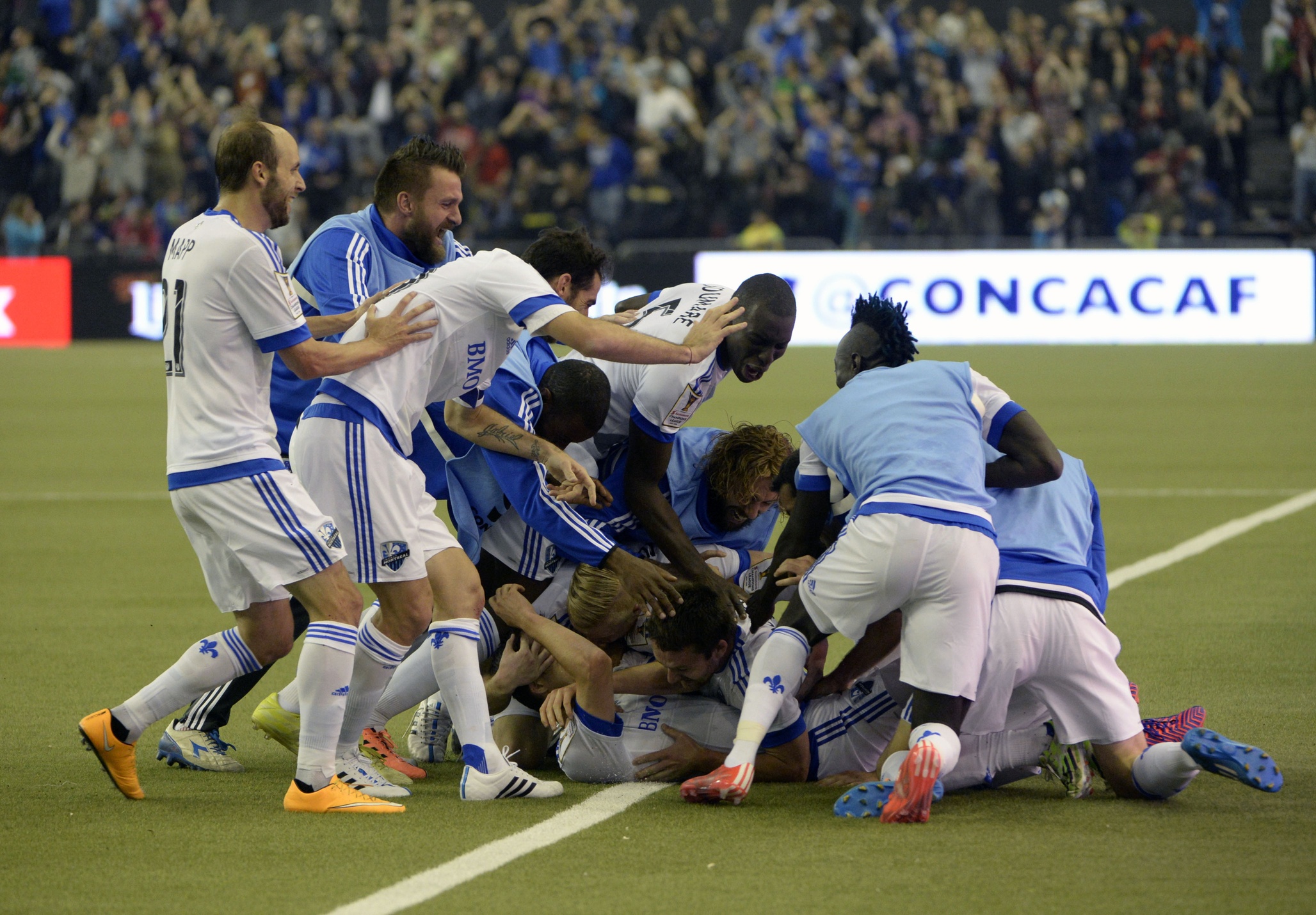 Photo by USA Today Sports
By ADAM TROXTELL
The Montreal Impact have tip-toed into the CONCACAF Champions League Final on the edge of elimination, yet here they stand.
Advancing through both the quarterfinal and semifinal round on away goals, the first Canadian team to reach the CCL showpiece event now has to pull one more rabbit out of the hat against a Club America side (Wednesday, 9 p.m. ET, Fox Sports 2) that is oozing with goals in this competition so far.
The Impact will look toward Ignacio Piatti and Jack McInerney to lead the attack. Both have the club's only goals in MLS so far, as well as vital goals in CCL play to get the Impact this far.
Montreal has no fresh injury concerns other than Cameron Porter and Justin Mapp, who have been out since the middle of March.
They have not recorded a win in MLS action yet, recently falling 3-0 to the Houston Dynamo. An improved defensive performance will be required this time out, and the pressure will be on Laurent Ciman and Bakary Soumare to keep Peralta and Benedetto quiet in what's sure to be a raucous Azteca atmosphere.
A bye week granted by MLS has given Montreal some extra preparation for the tall task of keeping the America attack at bay. In the past two away legs in CCL action, Montreal has conceded six goals.
While defense will be a priority, especially inside the Estadio Azteca on Wednesday, the Impact have relied heavily on crucial away goals. Against Pachuca, a pair of Dilly Duka goals at the Estadio Miguel Hidalgo ended up sending Montreal through as the teams finished 3-3 on aggregate.
After shutting out Alajuelense at home, McInerney and Andres Romero scored down in Costa Rica for a 4-4 aggregate result. The Impact be looking to take advantage of suspensions for America defenders Ventura Alvarado and Paolo Goltz.
America's progress in the CCL has been more emphatic. The team produced a 6-0 second leg win in the semifinals against Herediano a few weeks ago, advancing 6-3 on aggregate. Dario Benedetto scored four goals in 24 minutes as America ran amuck in the Herediano back line.
With five goals in Liga MX, Oribe Peralta will still be looked to for attacking leadership.
But similar to their Canadian counterparts, America has not been able to turn CCL form into league form. The club has two wins in its last five Liga MX outings, and over the weekend America fell 4-0 to Ronaldinho's Queretaro in a surprisingly one-sided affair.