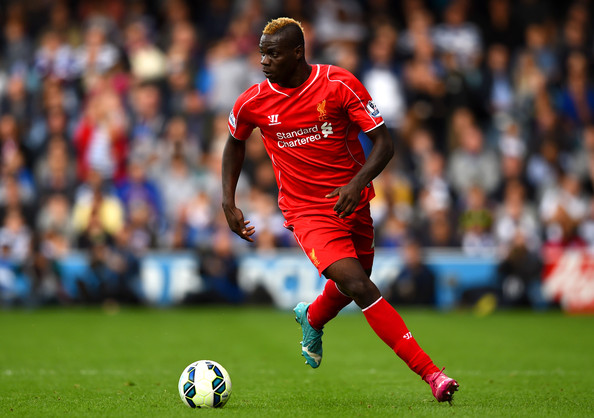 By ADAM TROXTELL
Sampdoria President Massimo Ferrero believes he can fix Liverpool striker Mario Balotelli's problems in front of goal by bringing him back to Italy.
While speaking to La Gazzetta dello Sport, Ferrero said his club would be open to bringing the Italian striker back to Serie A for the third time in his career. Balotelli has scored just four times for Liverpool in all competitions since moving from AC Milan in the summer, but Ferrero believes a move to the Genoan club would help him rediscover his top form.
"He wouldn't have too much pressure here in Genoa," Ferrero said. "He's lost his hunger. He's earning too much. If he was only on bread and water, he'd be a champion again."
Balotelli has appeared sparingly for Liverpool in recent months, but it is unlikely that Sampdoria can match the amount he earns at the English club. He scored 14 goals in 30 appearances for Milan in the 2013-14 season.
Here are some more news and notes for your Tuesday afternoon:
PSG HAVE NOT MADE AN OFFER FOR DANI ALVES
Despite reports that Barcelona right back Dani Alves will be making a switch to Champions League quarterfinal opponents Paris Saint-Germain this summer, it appears no deal has been struck yet.
The Brazilian right back's contract is up in the summer, and it is believed he will move to the French capital. However, PSG manager Laurent Blanc said Tuesday that no deal has been agreed.
"There has not been a concrete offer for Dani Alves," Blanc told reporters ahead of PSG's first leg match against Barcelona. "He is a Barcelona player and it would not be the best moment to contact him."
Dani Alves is suspended for Wednesday's match against PSG. Blanc did say that the Brazilian is "one of the best right-backs in the world." There are unconfirmed reports that PSG has held talks with his agents.
RODGERS TO SPEAK TO STERLING ABOUT 'LAUGHING GAS' VIDEO
While Raheem Sterling was busy leading Liverpool past Newcastle on Monday night, a video surfaced that seemed to show a less desirable behavior from the winger.
Footage that appeared to show Sterling inhaling nitrous oxide — also known as "laughing gas." Liverpool manager Brendan Rodgers said Sterling was "doing something a professional sportsperson should not be doing" after he was made aware of the video.
While Rodgers said he will speak to Sterling about the video, it is not believed the club will officially discipline the player.
SPRINTER BETS $44,000 ON BEATING ARSENAL PAIR
Arsenal players Hector Bellerin and Theo Walcott are fast, but a British sprinter is willing to bet money he is faster.
Richard Kilty, a world indoor track champion who also recently won the 60-meter race at the European championships, has offered a little over $44,000 on the claim that he can beat Bellerin and Walcott in a race.
Bellerin reportedly beat Walcott's club record over 40 meters, sprinting it in 4.42 seconds. That time is faster than Olympic champion and 100-meters world record holder Usain Bolt over the same distance.
Kilty figures that time is not accurate and has offered up the cash to see once and for all who is faster.