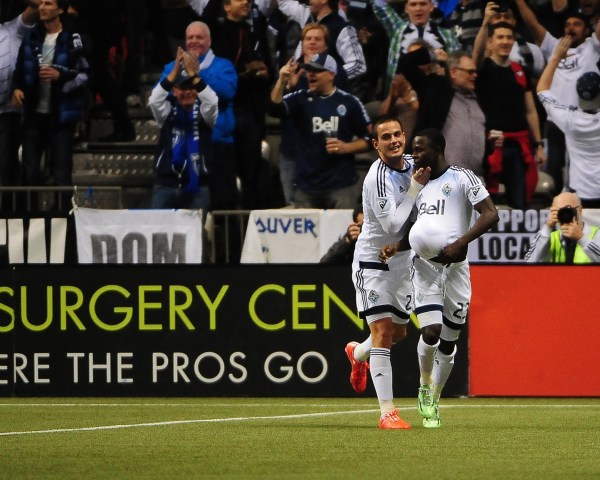 Photo by Anne-Marie Sorvin/USA Today Sports
By RYAN TOLMICH
In the midst of a four-game win streak, the Vancouver Whitecaps are demonstrating that they are to be counted among the league's elite.
The Whitecaps' most impressive performance of the season came Saturday, as Carl Robinson's side topped the defending champion LA Galaxy 2-0 to claim recognition as  SBI MLS Team of the Week.
Despite the return of Gyasi Zardes and Robbie Keane from international duty, the Galaxy struggled to muster anything of note against a stout Whitecaps defense. Vancouver's attack, meanwhile, continued to find goals, led by Octavio Rivero's fourth of the season and third in as many games.
The Whitecaps dominated of one of the league's top sides, topping the Portland Timbers, Sporting KC and the Chicago Fire for this week's honors.
—
What did you think of the Whitecaps' performance? Which team stood out to you in MLS Week 5?
Share your thoughts below.