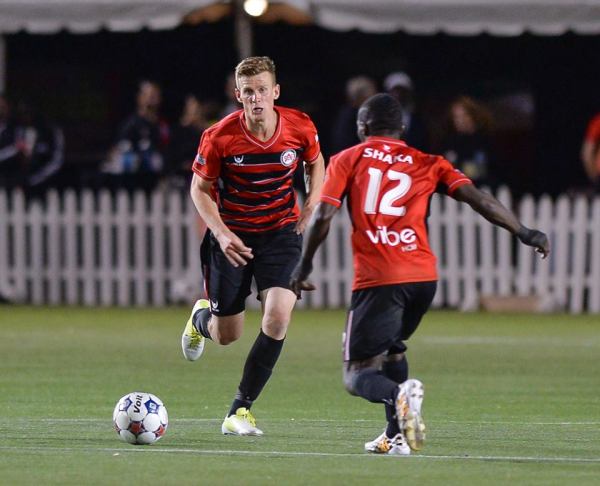 Photo by NASL/Atlanta Silverbacks
By AARON CRANFORD
For the second week in a row, the Atlanta Silverbacks drew 1-1 at home, with Ottawa Fury FC frustrating them this time around.
Fury FC will be happy to take a point away from Atlanta Silverbacks Park, as the Georgia side created a flurry of chances in the second half, especially late. The Canadians will also have three home matches to look forward to.
Nicki Paterson gave Fury FC the lead in the 34th minute when his free kick on the left flank sailed by everyone, including goalkeeper C.J. Cochran, and into the net. But the home side would have something to say in the second half.
The Silverbacks dominated play, creating many chances throughout the last 45 minutes. Their time to shine finally came in the 56th minute when a wonderful combination of passes led to Shaka Bangura finding Kyle Porter making a run down the right, and the 25-year-old Canadian easily scored from only a few yards away.
Silverbacks forward Hans Denisson had two huge opportunities blocked by Fury FC goalkeeper Romuald Desire Peiser in the 72nd minute. He continued to knock on the Ottawa door for the remainder of the match, and he wasn't the only Silverbacks player to come close.
Porter had another good chance for the Silverbacks in the 76th minute, but his shot sailed wide. Jaime Chavez nearly headed home from corner kick in the 80th.
With their second consecutive draw of the season, Atlanta Silverbacks will meet the Carolina RailHawks next Saturday in Cary, North Carolina. Meanwhile, Ottawa Fury FC will return to Canada for three straight home matches. They will welcome Minnesota United FC first next weekend.