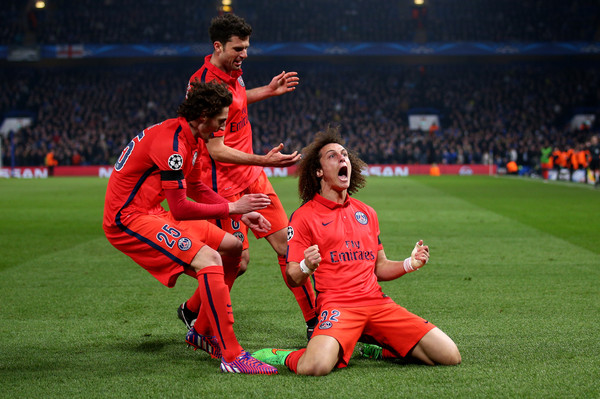 By RYAN TOLMICH
Paris-Saint Germain supporters are none too happy about Financial Fair Play, prompting a trip to court.
Roughly 150 PSG fans and and the Association of Angry Fans against Financial Fair Play have brought UEFA to court over FFP, arguing that FFP rules go against free competition and protect the already established dominance of big clubs.
PSG was one of the clubs hit hardest by FFP last summer, joining Manchester City among the punished. As a result, the club received a hefty fine, had transfer activity limited and saw their Champions League squad reduced to just 21 players.
"As an expert in competition law, I have always been concerned by this rule that prevents the emergence of new clubs," said Francois Brunet, a lawyer who helped build the case. "It's not only the future of PSG that concerns me. It's the future of the whole of French and European football. We can't let the Champions League become a sort of private club in which only four or five clubs can reach the semifinals."
Here are some more news and notes to kick off your Thursday morning:
WALCOTT CALLS ARSENAL BEST IN EUROPE
Theo Walcott believes that an unfortunate string of injuries was the only roadblock that kept Arsenal from claiming trophies this season.
The English winger pointed to Arsenal's form in recent months, form that has catapulted the club toward the top of the Premier League table. Because of their recent hot streak, Walcott says that he believes that more could have been in the cards if the club avoided the dreaded injury bug.
"In this calendar year, we've been the best team in Europe," Walcott says. "It's the strongest the squad has been and everyone is staying fit as well. There aren't many injuries in the squad, which is important. If we had an injury-free season, I think we could lift the title."
As it stands, Chelsea need just three points to claim the Premier League title, while Arsenal sits level with Manchester City with a game in hand.
BAYERN MUNICH SIGNS NEW KIT DEAL
Despite having five more years on their current contract, Bayern Munich has extended their kit deal with Adidas for a hefty sum.
Bayern has extended the club's deal with Adidas, who owns 8.3 percent of the club, until 2030 for a reported €900 million ($1.003 billion).
The deal places Bayern among the biggest kit sponsorships in the world, sitting just behind Manchester United, who received £750 million ($1.152 billion) for a 10-year deal with Adidas last summer.
QUICK KICKS
Everton and Costa Rica midfielder Bryan Oviedo will miss the Gold Cup after suffering a fractured metatarsal. (REPORT)
Liverpool's Jon Flanagan is set to miss six more months after undergoing knee surgery. (REPORT)
A Palmeiras fan has died from injuries suffered in attack by supporters of Santos. (REPORT)
Alvaro Arbeloa is unfazed by the frustration shown by Cristiano Ronaldo on the Spaniard's goal in Real Madrid's victory over Almeria. (REPORT)
—
What do you think of the PSG fans' lawsuit? Does Walcott's statement of Arsenal's potential have any truth to it? What do you think of Bayern's new kit deal?
Share your thoughts below.