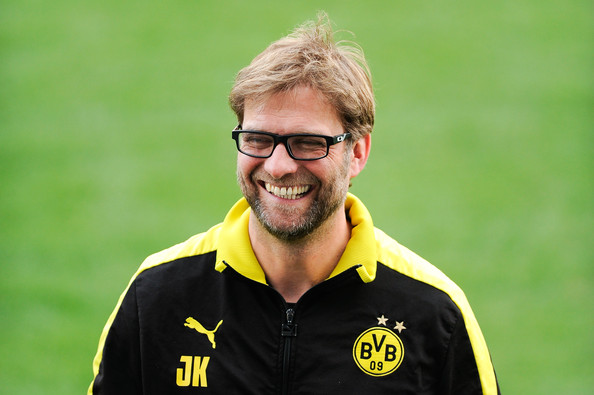 By RYAN TOLMICH
Jurgen Klopp has led Borussia Dortmund to plenty of success during his time in charge of the club, but the German manager believes it is time to step aside.
In the midst of a difficult season, Klopp is set to depart the club at the end of the season after asking the club to release him from his contract. Under Klopp, BVB has won the Bundesliga title twice, the German Cup once and reached the Champions League final in 2013.
"I am not tired. I may look tired but I am not. I am 0.0% tired. I haven't had any contact with any other clubs but am not planning a sabbatical," Klopp said. "I have always said that the day I feel that I am no longer the perfect coach for this extraordinary club I will say that.
"That is something I have thought about in every phase here at Dortmund and decided in the last few weeks, days, that I was no longer able to be absolutely sure about that. And then, because of the unusual relationship I have with this club, the trust we have for each other, it was my duty to tell the club."
Here are some more news and notes to kick off your Wednesday morning:
CARVAJAL DENIES BITE OF MANDZUKIC
Despite being included in an in-game scuffle, Real Madrid fullback Dani Carvajal insists he did not take things over the line by biting his opponent.
Carvajal had been accused by local media of biting Atletico Madrid's Mario Mandzukic before catching the forward with a strike to the torso. The fullback took to Twitter to deny the allegations, insisting that he had done nothing wrong.
"I saw after the game that I am accused of biting an opponent player," the 23-year-old wrote on Twitter. "Let me make clear that I have not bitten anyone, nor attempted to do so."
The two Madrid rivals played to a scoreless draw in Tuesday's opening leg of the Champions League quarterfinals
GUARANI ADVANCE, CRUZEIRO SUFFER DEFEAT IN COPA LIBERTADORES
Paraguayan club Guarani has assured itself a spot in the next stage of the Copa Libertadores.
With a 1-1 draw with Sporting Cristal on Tuesday night, Guarani secured advancement to the knockout stages by clinching second place in Group 8. Federico Santander, who previously scored the equalizer against Cristal in their first matchup, provided the opening goal, ensuring the point needed to move on.
Brazilian club Cruzeiro was less fortunate, slumping to a 3-1 loss to Huracan. In addition,Club Universitario topped Mineiros de Guyana, 2-0, while Racing Club defeated Deportivo Tachira, 3-2.
QUICK KICK 
Luis Suarez says he left Liverpool to compete for Champions League titles and league trophies with Barcelona. (REPORT)
Hamburg has appointed Bruna Labbadia as the club's new head coach. (REPORT)
Russian club Spartak Moscow has been fined for racist banners and crowd violence. (REPORT)
AC Milan's Stephan El Sharaaway hopes to be back in action within the next three weeks. (REPORT)
What do you think of Klopp's departure? Do you believe Carvajal? Who do you see as favorites in the Copa Libertadores?
Share your thoughts below.