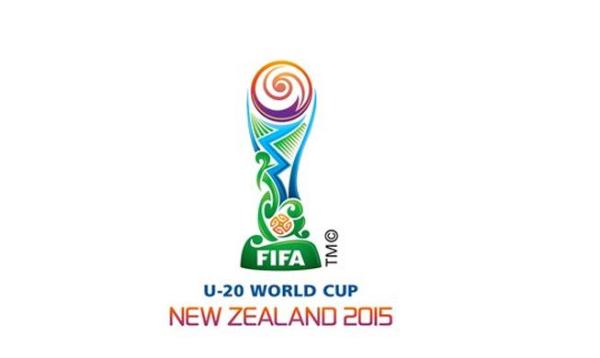 By RYAN TOLMICH
Having featured current stars Paul Pogba and Harry Kane in the 2013 tournament,the Under-20 World Cup has long served as a springboard for the game's superstars,
The U.S. Under-20 Men's National Team is one of 24 teams that will travel to New Zealand to compete for the U-20 crown. Featuring some of the game's brightest young stars, plenty of talent will be on display in a showcase of the world's youth.
Set to kickoff on May 30, the U-20 World Cup features plenty of contenders and potential dark horses.
Here is a closer look at each group for the upcoming World Cup, as well as some teams, matches and players to keep an eye on:
GROUP A
TEAMS: Myanmar, New Zealand, U.S., Ukraine
TEAM TO WATCH: U.S. Heralded as one of the brightest youth teams in the country's history, the U.S. Under-20 Men's National Team boasts a variety of weapons. Led by a strong midfield that includes Emerson Hyndman and Gedion Zelalem, the U.S. has plenty of playmaking ability in the center of the field to feed forward Rubio Rubin.
MATCH TO WATCH: U.S. vs. Ukraine. The duo are the clear favorites to emerge from Group A and into the knockout rounds ahead of hosts New Zealand and Myanmar, who will be making the nation's first international tournament appearances. In the final match of the group stage, the June 5 clash could determine who emerges as group winners.
PLAYER TO WATCH: Emerson Hyndman. While Zelalem has earned the headlines in the build up to the tournament, it has been Hyndman who has been the U.S.'s lynchpin in recent action. The Fulham midfielder is talented, and has proven time and time again that he is the team's best playmaker. Hyndman will need to be exactly that in the tournament if the U.S. is to make a deep run.
GROUP B
TEAMS: Argentina, Austria, Ghana, Panama
TEAM TO WATCH: Austria. In what might be one of the deepest group of the tournament, Austria's defensive prowess may just be what sets them apart. Having allowed just three goals in qualifying, Austria's backline could see the European side sneak past typical contender Argentina, African powerhouse Ghana and a strong Panama side.
MATCH TO WATCH: Austria vs. Panama. With Argentina as the likely favorite to emerge atop the group, the June 2 clash between Austria and Panama could prove crucial in the battle for second place. On one hand, Panama boast a roster full of experience with one of the older groups in the tournament. On the other Austria's midfield, led by Konrad Laimer, has the ability to cause problems in a match that could determine advancement.
PLAYER TO WATCH: Angel Correa. The Atletico Madrid forward leads the six-time champions after captaining the team in qualifying. Compared to fellow Argentine forward Sergio Aguero, Correa scored 12 goals in 65 appearances for San Lorenzo before joining the Spanish powerhouse. A dynamic forward off the field, the 20-year-old has proven to be a fighter off it after missing six months due to a heart tumor.
GROUP C
TEAMS: Colombia, Portugal, Senegal, Qatar
TEAM TO WATCH: Portugal. Loaded with talent, Portugal enter as a team that could win the whole tournament should things fall correctly. Led by Porto forward Andre Silva and Manchester City product Marcos Lopes, the Portuguese attacking unit should be dynamic enough to lead the team on a deep run.
MATCH TO WATCH: Colombia vs. Qatar. While Colombia are seen as favorites to advance, Qatar has the chance to be the group's dark horse. A team with European influences has played together quite frequently, Qatar was Asia's best team in qualifying. The 2022 World Cup hosts open the tournament May 31 against Colombia, and could add a bit of chaos into the proceedings with an early result.
PLAYER TO WATCH: Marcos Lopes.  The Manchester City attacker has talent and featured quite prominently while on loan with Ligue 1's Lille this season, scoring three goals in 18 appearances. Lopes holds the Man City record for youngest goalscorer when he scored in an FA Cup game in 2014, and is expected to be one to watch on both the club and international level going forward.
GROUP D
TEAMS: Mali, Mexico, Serbia, Uruguay
TEAM TO WATCH: Mexico. El Tri continue to produce strong youth teams, and this year's U-20 side is no different. With goalscorer Hirving Lozano leading the charge, Mexico also boasts a strong defense that allowed just three goals in qualifying.
MATCH TO WATCH: Uruguay vs. Mexico. In a matchup of the group's two clear favorites, Mexico and Uruguay collide on June 3. Both regarded as youth powerhouses, the two should battle for the top two spots in the group and could both potentially make deep runs through the knockout stages.
PLAYER TO WATCH: Diego Poyet. Son of former Uruguay star and Sunderland manager Gus Poyet, the midfielder will be instrumental in pulling the strings for Uruguay. The 20-year-old West Ham midfielder has made three appearances for the senior team and previously featured in England's youth setup before making the switch in February.
GROUP E
TEAMS: Brazil, Hungary, Nigeria, South Korea
TEAM TO WATCH: Nigeria. Traveling to New Zealand as African champions, Nigeria has made 10 prior U-20 World Cup appearances, advancing to the knockout stages eight times. This Nigeria team, featuring Granada's Isaac Success and Manchester City's Kelechi Iheanacho, should do the same before making waves in the knockout round.
MATCH TO WATCH: Nigeria vs. Brazil. Both Nigeria and Brazil are expected to advance to the knockout rounds, but the two will open up the tournament against one another on June 1. Despite struggling a bit during qualifying, Brazil still have plenty of talent, as always, and should pose plenty of difficulties for the Super Eagles with a more defensive style usually unfavored by Samba stars.
PLAYER TO WATCH: Andres Pereira. Formerly a Belgian youth product, Pereira made the switch to his father's homeland of Brazil and currently plays in the Manchester United system. The 19-year-old came off the bench for his debut in Match and was named the club's U-21 Player of the Year this past season. Pereira did not feature in Brazil's mediocre qualification campaign, so look for Pereira to give the team a different attacking edge throughout the tournament
GROUP F
Teams: Fiji, Germany, Honduras, Uzbekistan
TEAM TO WATCH. Germany. Led by attackers Hany Mukhtar, Julian Brandt and Marc Stendera, Germany's U-20 team will be looking to match the accomplishments of its senior squad. Drawn into a group with two relative minnows, Germany feature a roster with numerous attacking options that have featured prominently in Bundesliga play.
GAME TO WATCH: Germany vs. Honduras. Honduras may have slipped a bit in CONCACAF qualifying and needed a playoff to earn a spot in the tournament. However, Honduras is still not a team to be trifled with and should pose plenty of threats to the Germany backline with forwards Bryan Rochez and Alberth Ellis.
PLAYER TO WATCH: Julian Brandt. The Bayer Leverkusen winger is one of Germany's most highly-regarded talents, and should showcase exactly why during his stay in New Zealand. Brandt has racked up 34 appearances and six goals, including a recent finish against Bayern Munich, for the Leverkusen first team, despite being just 19 years of age.
—
Who do you see as favorites in New Zealand? Which players and matches are you looking forward to?
Share your thoughts below.