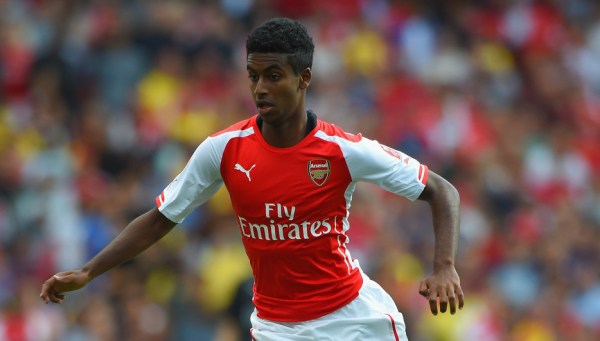 By FRANCO PANIZO
Gedion Zelalem's decision to play for the U.S. Men's National Team has come with much fanfare, and a big vote of confidence as well.
Days after FIFA made Zelalem eligible to play for the U.S., his manager at Arsenal, Arsene Wenger, lauded the decision. Wenger told reporters that he leaves it up to his players to decide what nation they want to represent, and added that he thinks it will be beneficial to have Zelalem learn under U.S. head coach Jurgen Klinsmann.
"Jurgen has all the knowledge that is needed at the top level," said Wenger, who also stated that Zelalem could go out on loan next season. "He has good experience as a coach as well and it will be fantastic for him."
This isn't the first time Wenger has had good things to say about Zelalem with the U.S. Last summer during Arsenal's preseason stop in the New York area, Wenger said Zelalem was the type of attacking player that the Americans lack.
"Gedion has the qualities that I believe are very important to give in the States because the national team I've seen (is missing them)," Wenger said last July. "He's a creative player and he can create a spark an opening with his pass, with his vision through the eyes and if he manages to build up his physique and his qualities, he can be a very important player. Let's hope he will do it."
Zelalem, who was born in Berlin to Ethiopian parents but given U.S. citizenship last year, will first play with the U.S. Under-20 Men's National Team at this summer's World Cup.
He was included in the Americans' 21-man roster by head coach Tab Ramos, and is expected to play a significant role in their campaign in New Zealand if Zelalem can acclimate to his new surroundings and teammates fast enough.
What do you make of Wenger's comments? How happy are you to hear he is fully behind Zelalem's move? Expecting a big U-20 World Cup out of Zelalem?
Share your thoughts below.