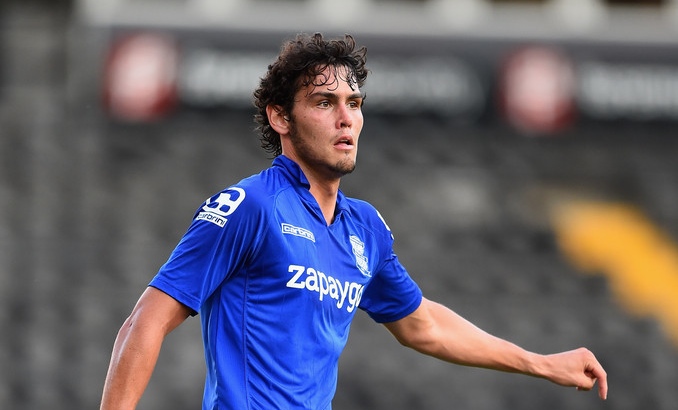 By DAN KARELL
Will Packwood's eight-year spell with Birmingham City has come to an end.
Following the end of the 2014/2015 season, Birmingham announced that they had parted ways with a number of players, including the 21-year-old American centerback Packwood. The decision ends an eight-year stay at the club, which began in the team's youth divisions but finished with Packwood languishing on loan at League Two club Cheltenham Town.
Packwood, who currently is a member of the U.S. Under-23 Men's National Team, was a promising prospect for Birmingham before suffering a horrific leg break in January 2013, an injury that kept him out for ten months. Since then, Packwood has spent time on loan at League Two's Bristol Rovers, League One's Colchester United, and Cheltenham Town, where he played five times this spring but couldn't help the club avoid relegation from the football league.
While Packwood will be seeking new pastures, Birmingham City did reveal a new contract offer to American defender Jonathan Spector, a new two-year deal with an option year attached.
Spector has also struggled with injuries over the last couple of season, but he managed to make 20 starts in 24 Championship games, helping lead Birmingham to a 10th-place finish this season.
Packwood released a statement on his Twitter account, stating his thanks to the club that took him in as a teenager. He finishes his Birmingham career with 18 games played.
"I would like to thank everyone involved with BCFC including the lads, the backroom staff, and the fans for making my eight seasons here special," Packwood wrote. "I've enjoyed all my time here but am looking forward to a new environment and a new challenge. I wish the club all the best for the future."
————-
What do you think of this news? Where would you like to see Packwood go next? Do you see Spector re-signing with Birmingham?
Share your thoughts below.