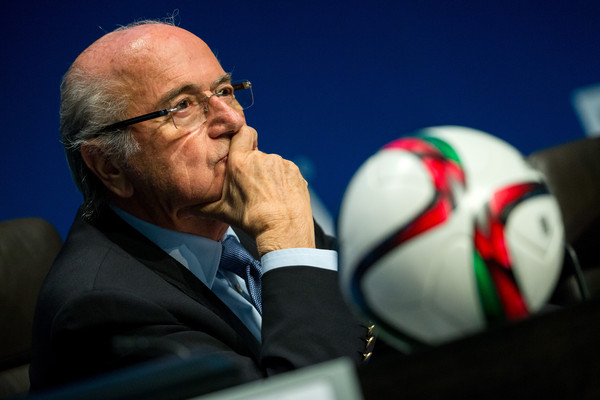 By RYAN TOLMICH
In the wake of the federation's latest scandal, FIFA president Sepp Blatter is looking for the organization to better police itself, with Blatter personally leading the charge.
In his first public comments since Wednesday morning's arrest of numerous FIFA officials, Blatter told FIFA's annual congress that the organization must repair its reputation.
"I know a lot of people hold me responsible for the actions and reputations of the global football community," Blatter said, "whether it is the decision of hosting a World Cup or a corruption scandal."
"We, or I, cannot monitor everyone all of the time. If people want to do wrong, they will also try to hide it. But it must also fall to me to be responsible for the reputation of our entire organization, and to find a way to fix things.
"I will not allow the actions of a few to damage the reputation of FIFA."
The 79-year-old FIFA president, who will likely be reelcted for a fifth term in Friday's election, is currently being challenged by Prince Ali bin Al-Hussein for FIFA's presidency.
While Blatter did not discuss the election directly, the president did state that Wednesday's events would be a turning point for the organization. Vowing to help the ongoing investigations, Blatter says that FIFA will emerge from this difficult time with increased trust from the public.
"We cannot allow the reputation of FIFA to be dragged through the mud any longer," Blatter said. "It has to stop here and now. The events of yesterday have cast a long shadow over football, and over this week's Congress. The actions of individuals, if proven, bring shame and humiliation on football and demand reaction from us all.
"There can be no place for corruption of any kind," Blatter added. "The next few months will not be easy for FIFA. I'm sure more bad news may follow. But it is necessary to begin to restore trust in our organization. Let this be the turning point."
What do you think of Blatter's comments? Think he's completely delusional? Buying any of his notions that he had nothing to do with the corruption in FIFA?
Share your thoughts below.