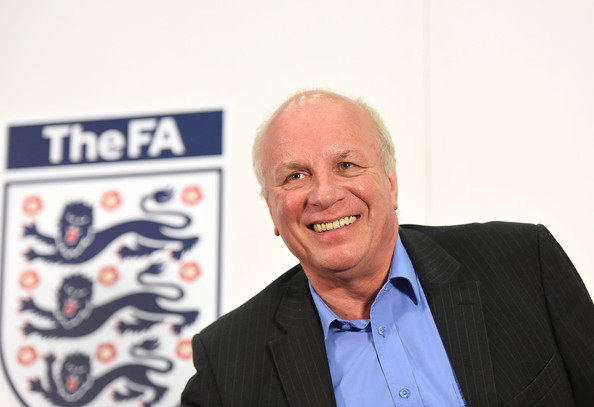 By RYAN TOLMICH
If Sepp Blatter is reelected as FIFA's president in Friday's election, the head of the English FA hopes Europe are among those to take a stand.
English FA chairman Greg Dyke says that the countries that make up UEFA should boycott the 2018 World Cup in Russia if Blatter is reconfirmed as FIFA's leader on Friday. Stating that a singular boycott by just England would be ineffective, Dyke hopes to see all of UEFA's countries unite should the event come to pass.
"There would be no point pulling England out if everyone else stays in. It would have no impact," Dyke said. "It would just be forgotten. But if you could pull UEFA out, that might have an impact. If Blatter gets re-elected, then that should be discussed.
"I thought the evidence the Americans produced was devastating and I don't think Blatter can survive that. He might survive this weekend but I don't think he can survive in the long-term. During his period in charge, the level of corruption has been unacceptable. It's just frightening."
Here are some more news and notes to kick off your Friday morning:
NIKE DENIES WRONGDOING IN LATEST SCANDAL
Nike remain insistent that they are not among the corrupt in FIFA's latest scandal.
The sportswear company released a statement, its second in as many days, stating that "the charging documents … do not allege that Nike engaged in criminal conduct. There is no allegation in the charging documents that any Nike employee was aware of or knowingly participated in any bribery or kickback scheme."
While Nike was not named in any documents, the investigation revealed that a major U.S. sportswear company was under investigation for providing added benefits to Traffic Sports in exchange for sponsorship rights for Brazil's national team.
Traffic Sports' owner and founder Jose Hawilla has already pled guilty to racketeering conspiracy, wire fraud conspiracy, money laundering conspiracy and obstruction of justice.
SANTOS LAGUNA HAMMER QUERETARO IN OPENING LEG OF LIGA MX FINALS
Barring some sort of miracle, Santos Laguna will be crowned Liga MX champions.
Santos Laguna put five past Quereataro in the opening leg of the Liga MX Clausura finals to cruise to a comfortable 5-0 win.
The onslaught was led by four goals from Javier Orozco, who provided a first-half hat-trick with goals in the fourth, 26th and 32nd. A fourth from Orozco came in the 62nd minute, while Diego Gonzalez added a fifth with 10 minutes remaining.
The two sides will meet again on Sunday for the second leg.
QUICK KICKS
Liverpool has seen an approach for fullback Nathaniel Clyne rejected by Southampton. (REPORT)
Tottenham has announced the signing of Austrian defender Kevin Wimmer from FC Koln. (REPORT)
Roberto Di Matteo has stepped down as manager of Schalke. (REPORT)
Uruguay's player's union is planning to ask FIFA to annul Luis Suarez's international suspension. (REPORT)
What do you think of Dyke's comments? What consequences, if any, do you see coming for Nike? What did you think of Santos Laguna's performance?
Share your thoughts below.