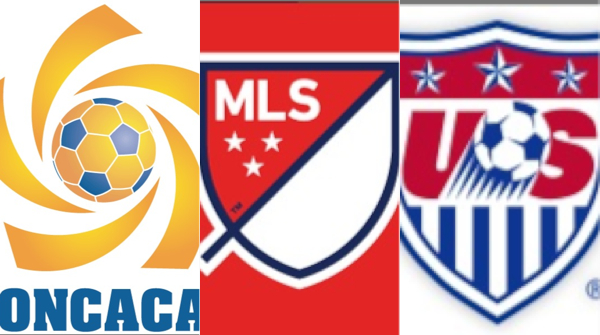 By RYAN TOLMICH
The latest scandal involving the indictments of FIFA officials has sent shockwaves throughout the sport, and the game's governing body are stepping up to address the issues at hand.
After seeing some of its top officials, including president Jeffery Webb, charged by U.S. authorities, CONCACAF has restated the federation's desire to cooperate with authorities while continuing business as usual while the process follows its course.
"The Confederation of North, Central America and the Caribbean Association Football (CONCACAF) is deeply concerned by today's developments, in the arrest of several international football officials including those belonging to our Confederation," CONCACAF said in a statement. "The Confederation will continue to cooperate with the authorities to its fullest capacity. "
"At present, CONCACAF is not in a position to comment further on the specific allegations, which have been referred to the appropriate legal counsel through the pertinent channels.  CONCACAF continues to operate in the ordinary course of business, hosting all of its upcoming tournaments in a successful and timely manner, including the 2015 CONCACAF Gold Cup."
U.S. Soccer, one of 41 member nations of CONCACAF, reiterated the federation's position in a statement while insisting that the game's ethical standards remain of the highest priority.
"The United States Soccer Federation firmly believes there is no higher priority, and nothing more important, than protecting the integrity of our game," U.S. Soccer said. We are committed to the highest ethical standards and business practices, and we will continue to encourage CONCACAF and FIFA to promote the same values.
"Out of respect for the ongoing investigation, we will not speculate or comment further on this matter at this time."
MLS commissioner Don Garber also stated his thoughts on the investigation as the commissioner, like the rest of the world, continues to wait on the results of the investigations at hand.
"These are extremely serious charges and it is critically important for the entire sport of soccer that fans everywhere have confidence in the integrity of the institutions that govern the game," Garber said. "We, like the rest of the soccer world, will be watching this as it develops."