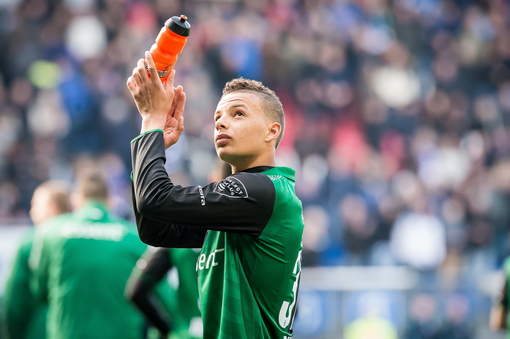 By RYAN TOLMICH
Desevio Payne is just weeks away from featuring with the U.S. Under-20 Men's National team in the upcoming U-20 World Cup, but the 19-year-old defender made sure to lock up his club future before departing for New Zealand.
FC Groningen has reportedly signed Payne to a multiyear contract that will see the fullback officially join the first team.
A member of the Groningen academy since 2012, Payne made a pair of appearances at left back for the Dutch club, which currently sits in eighth place in the Eredivisie.
Payne, who was born in South Carolina before moving to the Netherlands as a toddler, is one of 21 players set to represent the U.S. at the U-20 World Cup, which will take place from May 30-June 20.
—
What do you think of Payne's new deal? How will he fare with Groningen in the coming years? What do you expect from him in the upcoming U-20 World Cup?