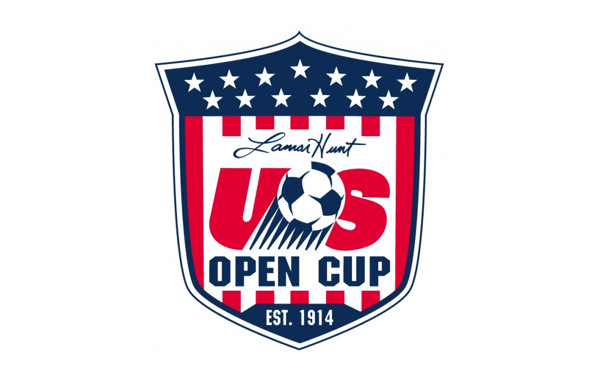 By RYAN TOLMICH
Most of the favorites held serve in the U.S. Open Cup's second round, but for five non-professional teams, that dream lives on.
With USL clubs representing the first professional sides into the fray, the PDL's Jersey Express and Ventura County Fusion, USASA's PSA Elite and Chula Vista FC and NPSL's Chattanooga FC pulled off upsets to advance to the third round of the competition.
Jersey Express booked a date with the local New York Cosmos with a 1-0 upset over New York Red Bulls II while their fellow PDL side, the Ventura County Fusion, toppled LA Galaxy II, 2-1, with a goal from UCLA star Abu Danladi.
The two USASA sides, PSA Elite and Chula Vista FC, topped the Orange County Blues and Arizona United, 2-1 and 3-0, respectively. PSA Elite now faces the Fusion in a matchup of non-pro sides, while Chula Vista travels to Bonney Field to take on Sacramento Republic.
Finally, Chattanooga FC rounds out the advancing underdogs after beating the Wilmington Hammerheads in penalty kicks to book a date with the Atlanta Silverbacks.
Here is a closer look at all of the U.S. Open Cup second round action:
Michigan Bucks (PDL) 0 – 2 Portland Timbers FC 2 (USL)
Pittsburgh Riverhounds (USL) 3 – 0 West Virginia Chaos (PDL)
Wilmington Hammerheads (USL) 1 – 1 Chattanooga FC (NPSL) (3-5, PKs)
Richmond Kickers (USL) 2 – 0 Virginia Beach City (NPSL) 
Rochester Rhinos (USL) 1 – 0 Greater Binghamton FC (NPSL)

Lansing United (PDL) 0 – 1 Louisville City FC (USL) 
Reading United A.C. (PDL) 0 – 3 Harrisburg City Islanders (USL) 
Charleston Battery (USL) 1 – 0 Miami United FC (NPSL) 
Charlotte Independence (USL) 4 – 1 Upward Stars (NPSL) 
Long Island Rough Riders (PDL) 0- 1 Real Monarchs SLC (USL)
Jersey Express (PDL) 1 – 0New York Red Bulls II (USL)
Tulsa Roughnecks (USL) 1 – 0 Seacoast United Phantoms (N.H.; PDL) 0
Saint Louis FC (USL) 2 – 1 Des Moines Menace (PDL) 1
Colorado Springs Switchbacks (USL) 2 – 1 Harpo's FC (Colo.; USSSA) 
OC Blues (USL) 1 – 2 PSA Elite (Calif; USASA) 
Arizona United SC (USL) 0 – 3 Chula Vista FC (USASA) 
LA Galaxy II (USL) 1 – 2 Ventura County Fusion (PDL) 
Sacramento Republic FC (USL) 4 – 2 Sonoma County Sol (NPSL) 
Kitsap Pumas (PDL) 2 – 4 Seattle Sounders FC 2 (USL)

———-
What do you think of the second round results? Which result impressed you the most?
Share your thoughts below.