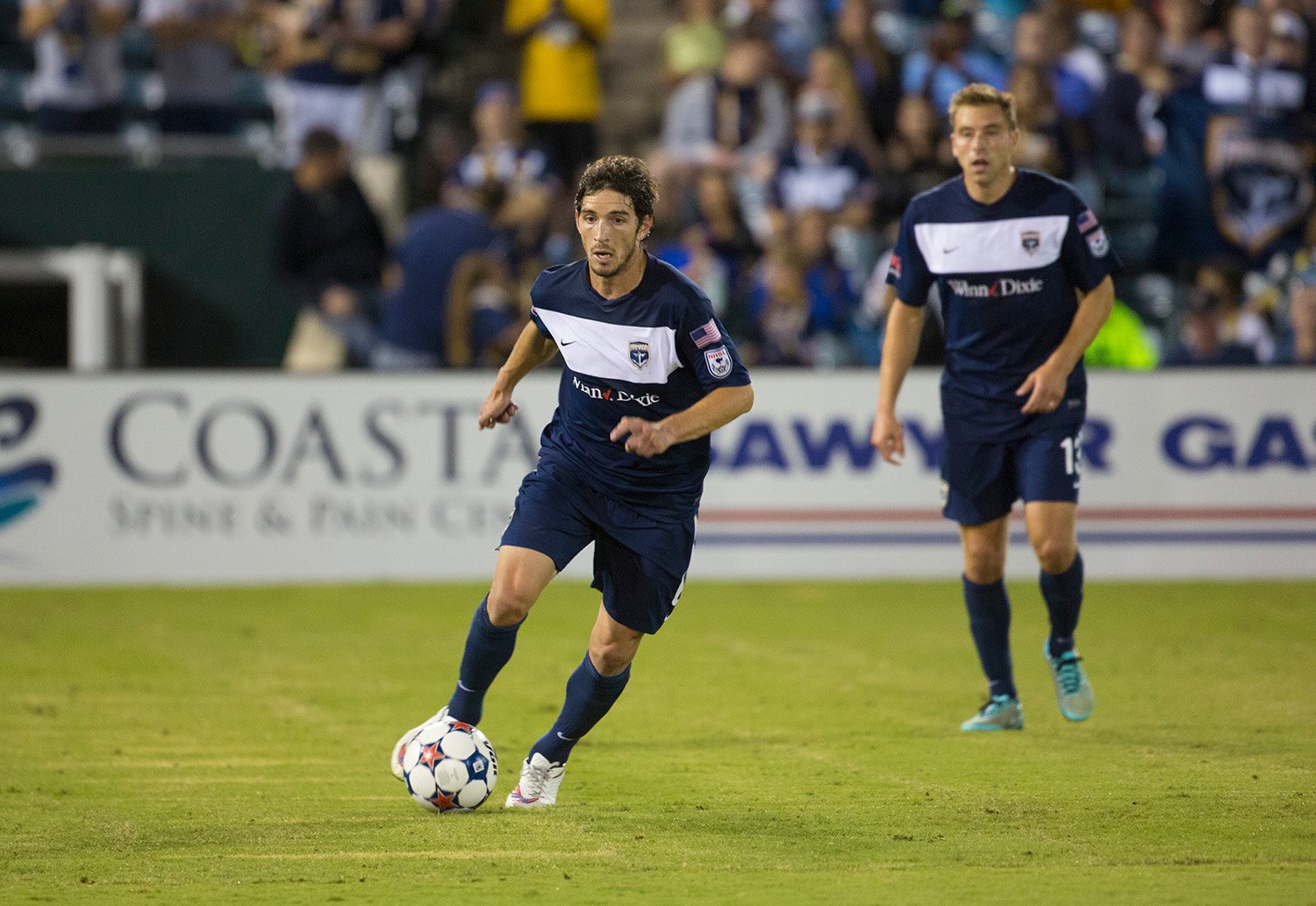 Photo by Jacksonville Armada FC 
By ADAM TROXTELL
Jacksonville Armada FC won its second straight game on Saturday, and in the process ended Indy Eleven's unbeaten start to the Spring Season.
Bochy Hoyos dove down to head Matt Bahner's cross into the net in the 49th minute for the game's only goal. It kept the Armada unbeaten at home this season and put them second in the NASL table, two points behind the New York Cosmos.
The Armada showed strong intent from the beginning, with Indy goalkeeper Keith Cardona called into action just six minutes into the match. It was one of three shots on target faced by Cardona in the evening.
But Indy took it and gave it right back, putting three shots of their own on the Armada net. Miguel Gallardo held firm to give the Armada their chance for a breakthrough.
Bahner had a shot rejected in the build-up to the goal, when he played a cross to the middle that took a bounce before Hoyos met it with his head. Gallardo produced a few saves in the dying minutes to preserve the win.
The Armada must overcome the Atlanta Silverbacks next Saturday to keep its streak alive, while Indy Eleven look to bounce back against Minnesota United.