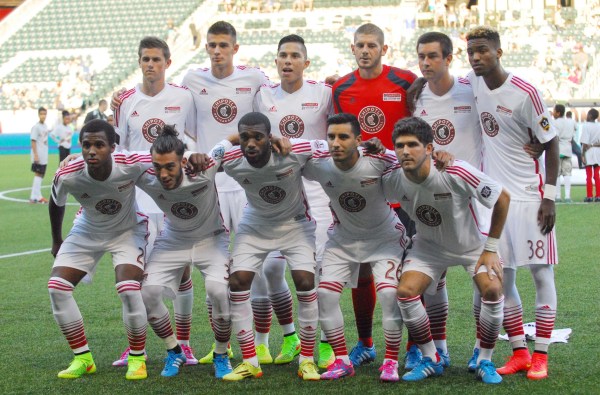 Photo by Susan Ragan/USA Today Sports
By RYAN TOLMICH
The MLS Homegrown Team is set to return to action this July against one of Mexico's most highly-regarded youth teams.
MLS announced on Tuesday that the MLS Homegrown Team will take on the Club America Under-20s on July 28 for the second annual Homegrown Game. The first iteration of the event occurred last season, with the MLS Homegrown squad playing the Portland Timbers U-23s to a scoreless draw.
Club America U-20s, whose senior team recently claimed the CONCACAF Champions League title, features forwards Diego Pineda and Alejandro Díaz, both of whom were recently named to Mexico's roster for the upcoming FIFA Under-20 World Cup.
"We are honored to partake in the Chipotle MLS Homegrown Game this summer, as we too believe in the importance of the development of future stars," said Ricardo Pelaez, Club America president, in a statement. "We look forward to a competitive match in Denver, where we hope our fans will come out and support the team."
All MLS clubs will nominate three of the club's Homegrown players to a list that will be voted on by club technical staff members. However, rosters are subject to change as a result of this summer's Gold Cup.
What do you expect from this summer's Homegrown Game? Which players are you looking forward to watching?
Share your thoughts below.