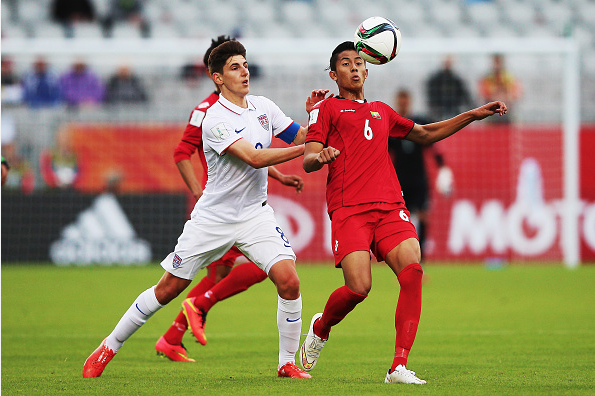 By IVES GALARCEP
Before the Under-20 World Cup began, Emerson Hyndman entered the tournament seen as the U.S. Under-20 team's best player. On Saturday in New Zealand,  he lived up to that billing, helping lead the U.S. team's rally past Myanmar.
Hyndman delivered a corner kick eventually sent home by Maki Tall in the first half, then the U.S. captain scored his own goal in the second half in the U.S. team's 2-1 victory in its Under-20 World Cup opener in New Zealand. Hyndman's performance helped him earn SBI Man of the Match honors.
The U.S. overcame a shaky start to the match, and Hyndman's poise in midfield was key to turning the tide for the Americans. The Fulham midfielder's sharp passing and work all over the field helped set the tone for a better second half for the U.S., which stands atop its World Cup group after the first match day.
Hyndman beat out Rubio Rubin and Maki Tall for Man of the Match honors.
What did you think of Hyndman's performance? Which player impressed you the most against Myanmar?
Share your thoughts below.