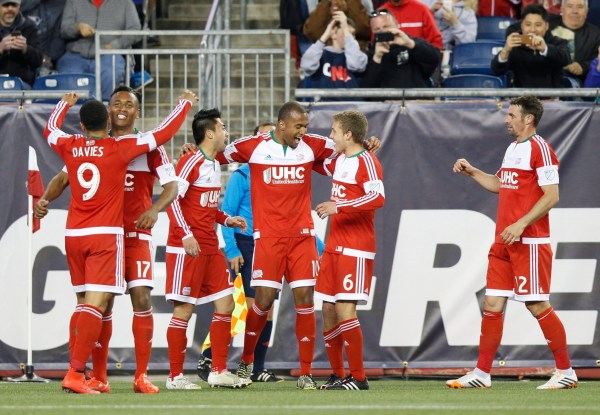 Photo by Greg M. Cooper/USA Today Sports
By RYAN TOLMICH
The New England Revolution's defeat of the Red Bulls may have kicked May off in style, but it was the club's April performance that solidified the Revs' status as contenders.
Collecting 10 points from four games, the Revs catapulted right to the top of the Eastern Conference while earning April's SBI MLS Team of the Month honors.
The Revs kicked off the month with a commanding 2-0 victory over the Colorado Rapids before a draw with the surging Columbus Crew forced the Revs to settle for their only dropped points of the month. Following that up was a victory over the hapless Philaelphia Union, but the Revs' performance of the month came in the team's final game, a 4-0 demolition of visiting RSL.
With a combined scoreline of 8-1, the Revs were absolutely dominant in April, earning SBI MLS Team of the Month honors over the Columbus Crew, D.C. United and Seattle Sounders.
What did you think of the Revs' April performance? Which team stood out to you in the month of April?
Share your thoughts below.