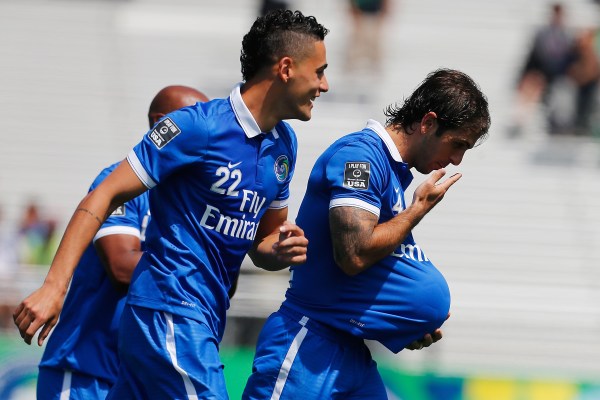 Photo by New York Cosmos
By AARON CRANFORD
Former New York Red Bulls defender Carlos Mendes made 146 appearances for his MLS club, but he never scored a single goal. Yet, it only took him 36 minutes to bag a brace against FC Edmonton on Sunday.
The 34-year-old New York Cosmos defender claimed the first of the six-goal affair after pouncing on a rebound in the box against the Eddies in the second minute of play. He then redirected a curled cross from Ayoze Garcia into the top-right corner of the goal almost 35 minutes later, leading his side to an important 4-2 victory in Week 6 of NASL play.
With the two-goal performance, Mendes earns recognition as SBI NASL Player of the Week, beating out Miguel Gallardo, Pablo Campos and Bright Dike.
What did you think of Mendes' performance? Which player stood out to you in Week 6?
Share your thoughts below.