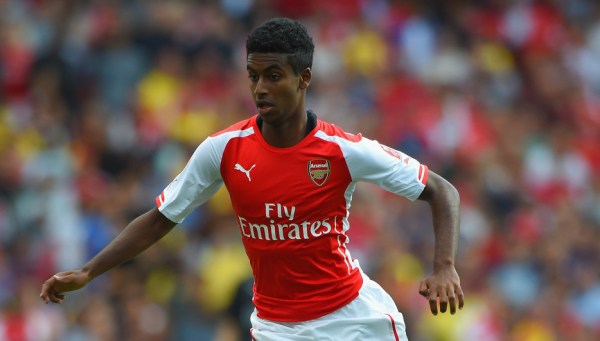 By FRANCO PANIZO
Patiently waiting and doing its due diligence paid off for U.S. Soccer in a big way on Wednesday. No, the program did not necessarily find its next messiah, but it did land a promising prospect, one who should answer many of the questions surrounding him this summer.
Arsenal prodigy Gedion Zelalem was cleared by FIFA to make his one-time international switch from Germany to the U.S. Men's National Team on Wednesday, ending a waiting game that lasted several months. Zelalem pledged he would play for the U.S. back in late December, but his eligibility depended on paperwork that showed the naturalized American met residence requirements.
Zelalem was given the green light to suit up for the Americans at the 11th hour, and U.S. Under-20 Men's National Team head coach Tab Ramos included the 18-year-old midfielder in the 21-man roster for the upcoming World Cup in New Zealand. The addition of Zelalem is a major coup for what is already a talented and deep U.S. U-20s team, but now the tricky part comes.
Ramos will have just a couple of weeks to figure out how to integrate Zelalem into a squad that has been built over the past two years. Ramos admitted to reporters at a roundtable last week in New York City that he had not seen much of Zelalem, and that finding out what he was about as a player and seeing where he fit in with the group was a challenge the head coach faced if and when Zelalem got the green light from FIFA.
The good news for Ramos is that the U.S. has two scheduled but not yet announced friendlies before the start of its World Cup campaign. The Americans are set to take on Australia and fellow World Cup participant Serbia before opening Group A play on May 30 against Myanmar.
Those two exhibitions will be a perfect opportunity to really gauge where Zelalem can best help the team. With all signs pointing to the U.S. switching to a diamond formation, Zelalem is likely to occupy one of the three, more offensive-minded roles in the midfield.
Whether that is on the right, left or in the playmaker role is still yet to be determined, and there's steep competition for each of those spots, meaning Zelalem will have to get assimilated quickly in order to ensure he's starting at the end of the month when the games that really matter begin.
If he does make enough of an impression to be included in the U.S. lineup, fans who have caught glimpses of the youngster will get a much better look at what he's capable of. Zelalem has been highly touted by Arsenal and U.S. Soccer officials – senior U.S. head coach Jurgen Klinsmann said in March he thought Zelalem was ready to contribute to the first team now – but there's still uncertainty from those on the outside as to how good he really is.
The World Cup should answer several of the questions that remain, assuming Zelalem is an active participant. It will not be an ideal situation for him to showcase his talent given his unfamiliarity with this group of U.S. players, but it will be more exposure to a high level of play that can both further his development and reveal to observers if the hype is warranted.