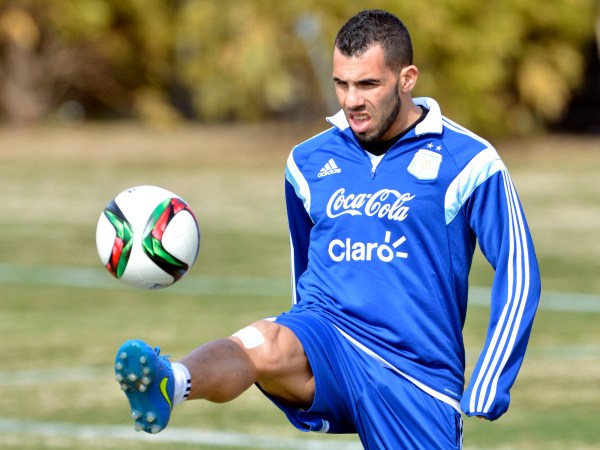 photo by Tommy Gilligan/USA Today Sports
By FRANCO PANIZO
One of the most dangerous Argentine attackers in the game today could soon be making his way to MLS.
No, not Lionel Messi.
Carlos Tevez.
SI.com reported on Tuesday that Tevez's representatives have reached out to MLS to explore the possibility of having the 31-year-old forward join the league. Tevez is currently under contract through the 2015-16 season with Italian powerhouse Juventus, but the report states that he is genuinely interested in signing with MLS.
The quick and powerful Tevez currently leads Serie A with 20 goals this season, and is trying to help Juventus move past Real Madrid in the UEFA Champions League semifinals. He was also recently named to Argentina's provisional 2015 Copa America roster.
Tevez has made a number of successful stops in his career, starting with Argentina heavyweights Boca Juniors and playing for other noteworthy clubs like Manchester United and Manchester City. An Argentina international, Tevez has scored 13 goals in 66 appearances and played in two World Cups for the Albiceleste.
What do you think of Tevez potentially joining MLS? Hoping MLS seriously pursues a move to sign him? What club would he be a good fit on?
Share your thoughts below.