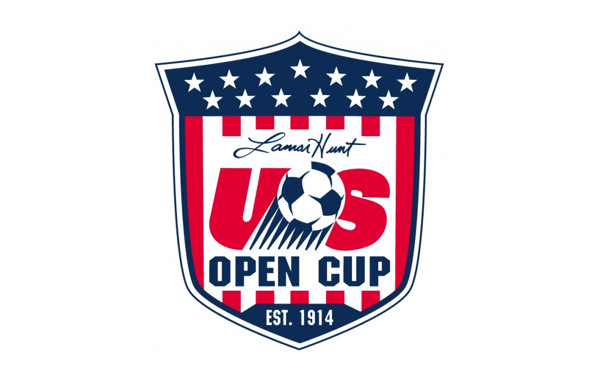 By ADAM TROXTELL
It may have been their first taste of U.S. Open Cup action, but for most NASL teams, the third round was also the last.
Teams from USL sent seven NASL teams packing on Wednesday night. Among the surprise results was Saint Louis FC's penalty shootout win against Minnesota United. Saint Louis' Bryan Gaul equalized with 10 minutes to go by converting from a penalty kick.
The Austin Aztex eliminated defending NASL champions and Texas rivals San Antonio Scorpions with a 2-0 win. Louisville City FC also triumphed 2-0 against Indy Eleven, while the Charlotte Independence beat the Carolina RailHawks 1-0 thanks to a Ryan Finley strike with nine minutes remaining.
In an all-USL and Cascadia affair, Seattle Sounders FC 2 recorded its second victory against Portland Timbers 2 this week with a 2-1 win in extra time.
There were NASL teams that made it through to the fourth round. League-leading New York Cosmos topped the PDL's Jersey Express 3-0, while the Atlanta Silverbacks beat Chattanooga FC 2-1. Shaka Bangura's late penalty kick for the Silverbacks sent the game into extra time, where Jaime Chavez struck in the 110th minute to seal the deal.
Here is a closer look at the U.S. Open Cup third round action:
Seattle Sounders FC 2 (USL) 2 — 1 Portland Timbers 2 (USL)
Pittsburgh Riverhounds (USL) 1 — 0 Tampa Bay Rowdies (NASL)
Richmond Kickers (USL) 3 — 0 Jacksonville Armada FC (NASL)
Harrisburg City Islanders (USL) 1 — 3 Rochester Rhinos (USL)
Charleston Battery (USL) 3 — 2 Fort Lauderdale Strikers (NASL)
New York Cosmos (NASL) 3 — 0 Jersey Express (PDL)
Chattanooga FC (NPSL) 1 — 2 Atlanta Silverbacks (NASL)
Carolina RailHawks (NASL) 0 — 1 Charlotte Independence (USL)
Saint Louis FC (USL) 1 — 1 Minnesota United (NASL) (3-1, PKs)
Tulsa Roughnecks (USL) 0 — 1 OKC Energy FC (USL)
Indy Eleven (NASL) 0 — 2 Louisville City FC (USL)
San Antonio Scorpions (NASL) 0 — 2 Austin Aztex (USL)
Real Monarchs SLC (USL) 0 — 1 Colorado Springs Switchbacks (USL)
Ventura County Fusion (PDL) 1 — 2 PSA Elite (Calif.; USASA)
Sacramento Republic FC (USL) 7 — 3 Chula Vista FC (USASA)