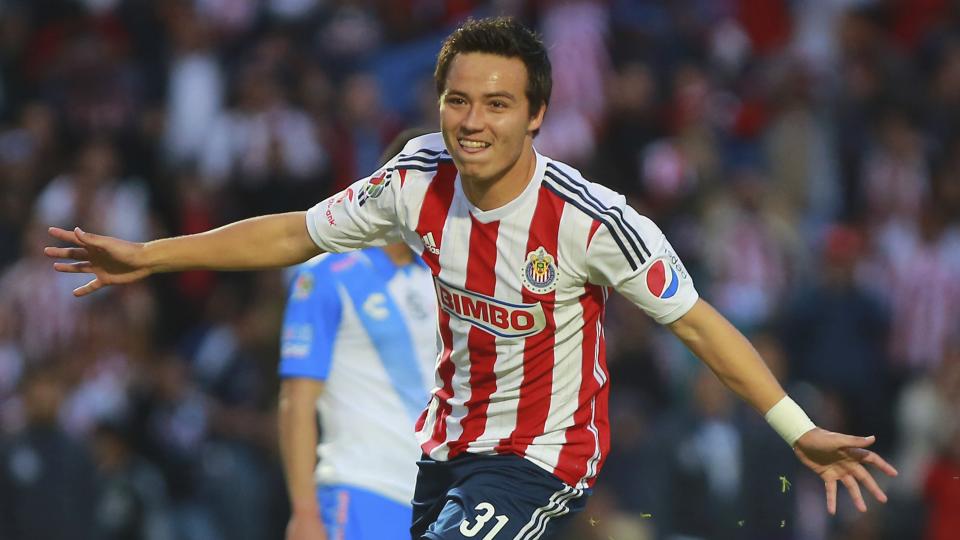 By ADAM TROXTELL
Chivas and future Houston Dynamo striker Erick "Cubo" Torres has been accused of sexual assault, according to a Mexican newspaper.
Documents obtained by Cancha show Torres has been formally accused of sexual assault, stemming from events at a party back in April. The striker, who is set to join the Dynamo at the conclusion of Chivas' Liga MX season, has denied the claims.
"I want to clarify a little about the subject that came out in [the press] this morning," Torres told reporters ahead of training. "I want to make clear that I'm the first person interested in clearing this up as soon as possible. I'm available to work with the corresponding authorities to help clarify what happened before. I never would do anything that wasn't with the mutual consent of another person."
According to Cancha, the reported incident took place at a party in Zapopan. The woman who brought the accusations forward told authorities that she went to a room with Torres at the hotel where the party was taking place.
The woman then filed a complaint with police three days later, according to the newspaper.
Chivas President Nestor de la Torre said Torres has the support of the club and that the squad is currently focusing on its upcoming match against Atlas in the Liga MX playoffs.