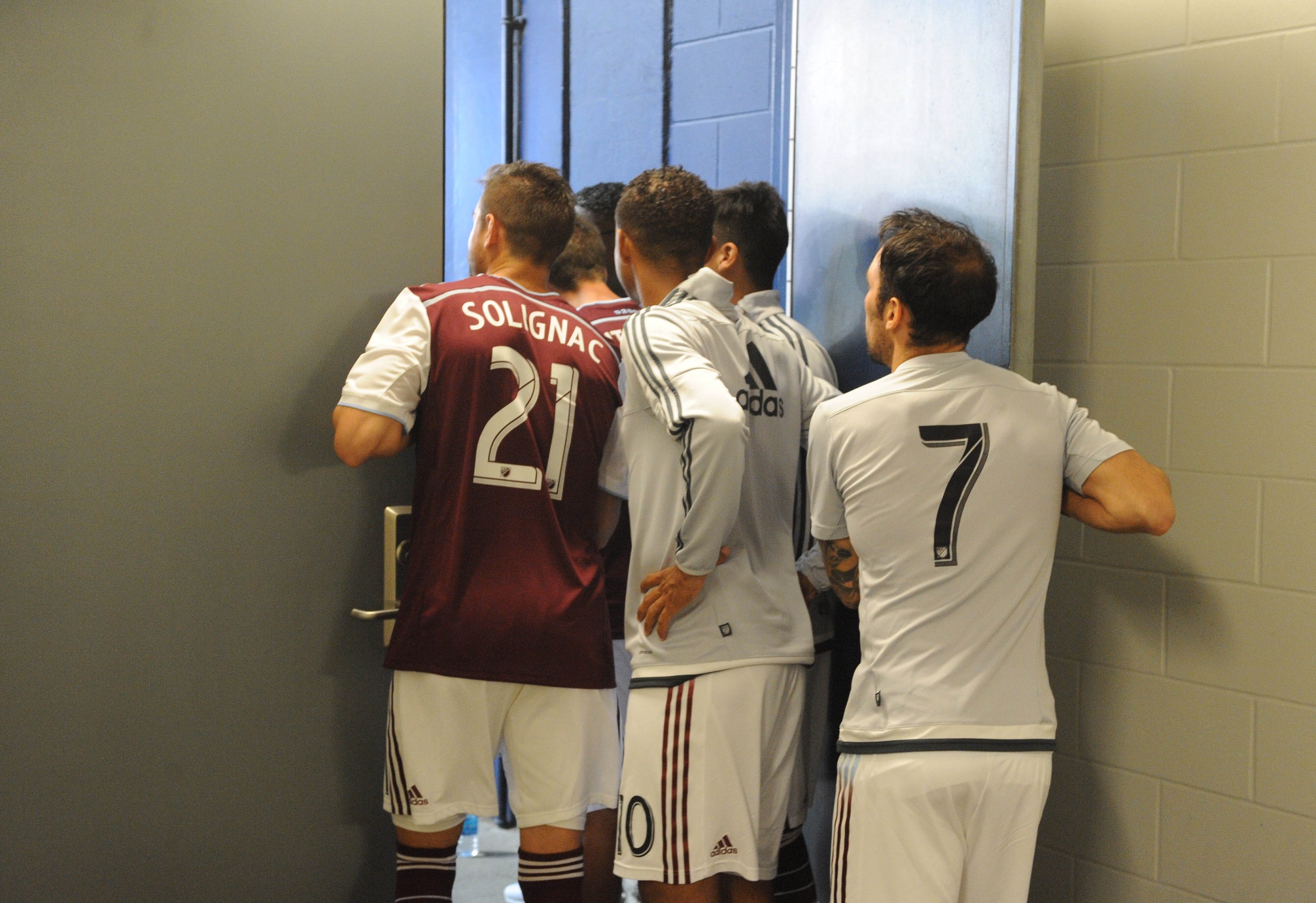 Photo by John Rieger / USA Today Sports Images
By ADAM TROXTELL
The match between Sporting Kansas City and the Colorado Rapids was postponed on Saturday due to persistent inclement weather in the area.
Just before kickoff around 7:30 local time, a line of thunderstorms moved across Sporting Park. Kickoff was delayed for about an hour and 15 minutes while heavy rain soaked the pitch and spectators.
Lightning strikes in the area continued to push the start time back, since league policy is to wait 30 minutes after the last strike in the area before play can resume. As 9 p.m. approached, match officials decided to call the game off rather than wait out a stormy night in the Midwest.
The rescheduled date and time were not immediately announced.