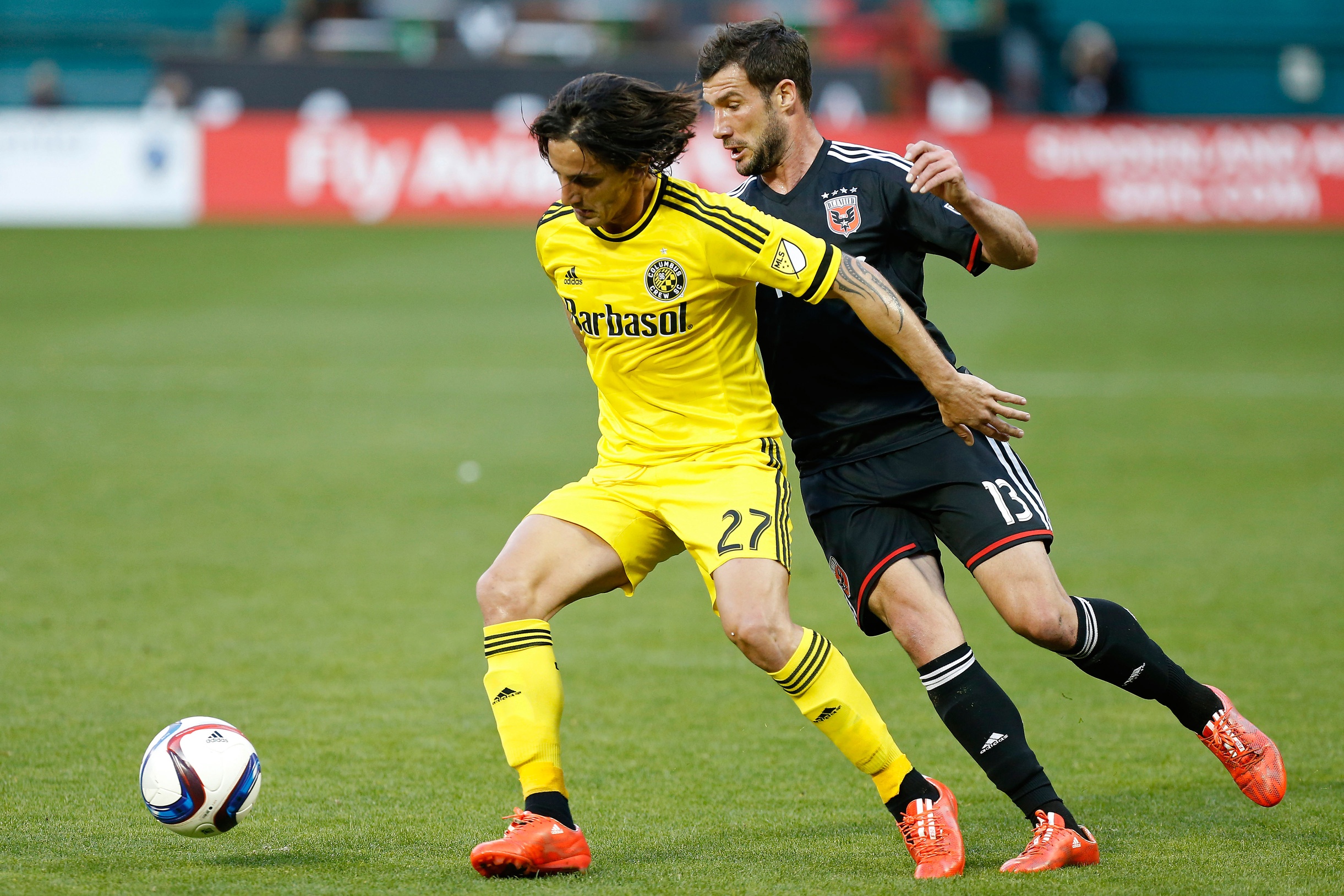 Photo by Geoff Burke / USA Today Sports Images
By ADAM TROXTELL
The Columbus Crew announced on Tuesday that defender Hernan Grana is leaving the club and going back to his native Argentina.
The Crew and Grana mutually agreed to end his contract with the club. In a press release, the Crew cite family issues as the reason for why Grana has decided to leave just seven games into his MLS stint.
"Moving to a new country without your young family is difficult for any professional," head coach Gregg Berhalter said in the release. "Hernan and the club have taken great strides to prevent these challenges from impacting his performance, but in the end we mutually agreed that the best option for all parties was for him to return to Argentina to be close to his family."
Grana signed for the Crew this season after playing 12 years for teams in Argentina based in the Buenos Aires area, including Boca Juniors. He played in seven games for the club.
Here are some more news and notes from MLS:
KLOPAS SUSPENDED FOR STEPPING ONTO FIELD
The MLS Disciplinary Committee has suspended Montreal Impact head coach Frank Klopas for one game after he stepped onto the field over the weekend.
Klopas came out of the technical area and onto the pitch in the 90th minute of the Impact's 2-1 loss to the Portland Timbers on Saturday. He can be seen on video reacting to a foul committed by the Timbers' Diego Chara before entering the field of play and kicking the ball to Marco Donadel for a free kick.
Klopas has been fined an undisclosed amount and suspended for the Impact's match against Real Salt Lake at Stade Saputo on Saturday.
The Disciplinary Committee also found both New York Red Bulls and New York City FC players violated the MLS's mass confrontation policy during a first half incident in their game on Sunday.
MENDOZA WAIVED BY NEW YORK CITY FC
New York City FC announced on Tuesday that the club has waived Ecuadorian defender Andres Mendoza.
Mendoza joined NYCFC ahead of this season from Uruguayan club CD Maldonado. Mendoza was named as a substitute for NYCFC's April 19 game against the Portland Timbers, but did not make an appearance for the club this season.