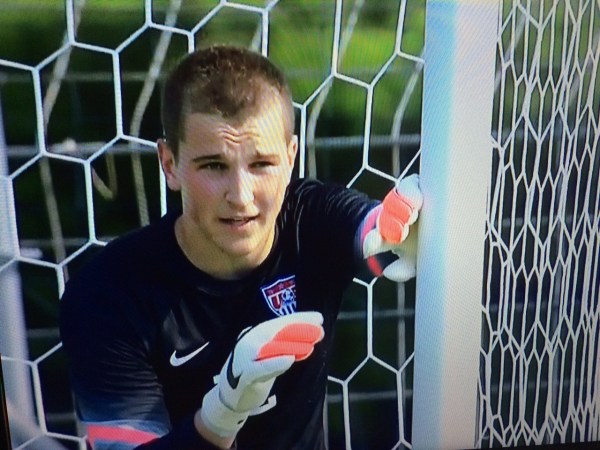 By IVES GALARCEP
In what could be a preview of CONCACAF Olympic qualifying, the U.S. Under-23 Men's National Team took on a tough Costa Rica side and fell short in its quest to secure a place in the final matches of the Toulon Tournament.
A 55th-minute goal from David Ramirez helped give Costa Rica a 2-1 victory against the U.S. Under-23s on Sunday, a result that will make it tough for the Americans to finish in the top two of its five-man group at the France-based youth tournament.
The Ticos were the better side for much of the match, but the U.S. had hopes of securing at least a point when Fatai Alashe tapped home a Jordan Morris shot that had hit the right post to make the score 1-1 in the 31st minute.
Costa Rica opened the scoring in the 24th minute when Ronald Matarrita struck a perfectly-placed free kick with his left foot that gave U.S. goalkeeper Charlie Horton no chance to save it.
Alashe was in the right place at the right time just seven minutes later, when a Morris shot hit the post and fell right to him. The Earthquakes midfielder quickly slotted home the tying goal on one of the very few scoring chances the Americans produced on Sunday.
Costa Rica took control in the second half when a perfect flicked pass from Dylan Flores sprang Ramirez, who split the U.S. defense and slipped a perfect shot past Horton for the winning goal.
The match was a disappointing one for a U.S. team that looked so impressive in a 3-1 win against the Netherlands on Friday. The U.S. attack struggled to find Morris and Kiesewetter, while Green endured a disappointing showing after showing well against the Dutch.
The Americans close out their Toulon Tournament on Tuesday against Qatar. They will need Qatar to earn results against Costa Rica and the Netherlands later this week in order to secure a place in the Toulon Tournament third-place match.