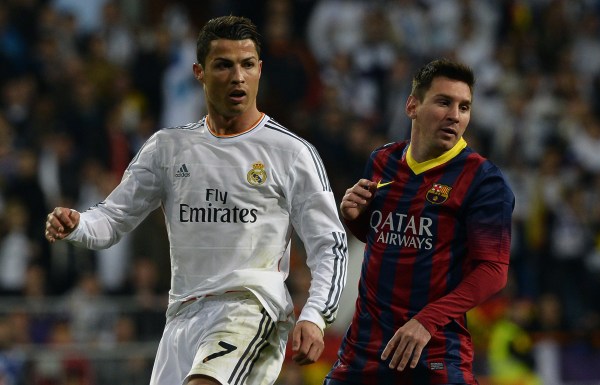 By RYAN TOLMICH
With the specter of a strike looming, Barcelona could be crowned as La Liga champions by the weekend.
The Spanish High Court will wait until Thursday to decide if a proposed strike by the Players' Union is legal. As it stands, La Liga's players are currently proposing boycotting the league's final few contests to take a stand against the league's recent TV rights deal.
Mediation meetings between the Players' Union and the league ended without progress on Tuesday, leaving the strike's fate in the hands of a Madrid court.
If the strike comes to fruition, Barcelona could be crowned champions as soon as this weekend, according to La Liga boss Javier Tebas.
"The right to strike means the fixture which is stopped is still fulfilled," Tebas said. "That means it would not be recovered."
Here are some more news and notes to kick off your Wednesday morning:
FIFA BANS FORMER VP EIGHT YEARS FOR ACCEPTING BRIBE
FIFA has taken a stand against bribery by issuing a harsh punishment to a former vice president.
Reynald Temarii, an official from Tahiti, has been banned for eight years by FIFA for accepting $343,000 worth of bribes from Qatar's Mohamed bin Hammam while serving as president of the Oceania Football Confederation.
Temarii received the money from bin Hammam in January 2011, using the cash to pay off legal costs stemming from a corruption case linked to the 2022 World Cup.
At the time, Temarii was appealing a one-year suspension by FIFA that barred him for voting for the 2018 and 2022 World Cups, which were awarded to Russia and Qatar, respectively.
ALVES TO RE-SIGN WITH BARCA
After a season full of rumors discussing his departure, Dani Alves will stay at Barcelona after all.
The fulback has reportedly agreed to a new deal with the club and is expected to officially sign within the coming weeks.
Alves was reportedly looking to leave Barca after seeing the club offer just a one-year contract with incentives based on appearances. However, both sides have had a change of heart and the club has reportedly opted to lock Alves up, in part due to fear of losing him while the club's transfer ban still in effect.
Alves joined Barcelona in 2008 and has claimed four La Liga crowns and two Champions League victories with the club.
QUICK KICKS
Kevin de Bruyne's agent says the Wolfsburg midfielder has been contacted by Manchester City, Bayern Munich and Paris Saint-Germain. (REPORT)
Leonardo Jardim has been extended as Monaco manager until 2019. (REPORT)
Firefighters were called to the house of Manchester United defender Chris Smalling after his hot tub caught on fire on Tuesday night. (REPORT)
Chelsea midfielder Cesc Fabregas says that he would rate the club's season as "a seven or eight" out of 10. (REPORT)
—
What do you expect from the La Liga strike proposals? What do you think of Temarii's suspension? How will Dani Alves fare in the coming seasons?
Share your thoughts below.