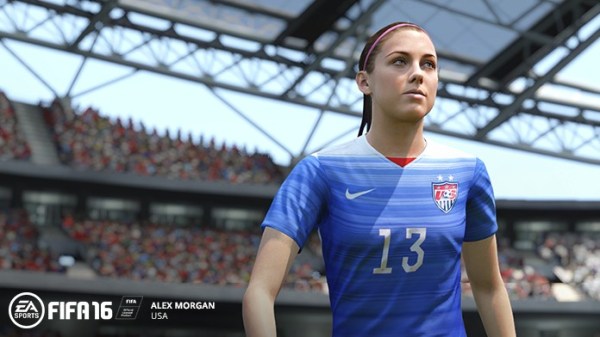 By RYAN TOLMICH
For the first time ever, players such as Abby Wambach, Alex Morgan and Sydney Leroux will be in the game.
EA Sports announced Thursday that the U.S. Women's National Team will be among 12 women's national teams included in the upcoming FIFA 16 video game. The USWNT will be joined by Germany, France, Sweden, England, Brazil, Canada, Australia, Spain, China, Italy and Mexico as playable teams, marking the first time that gamers will be able to use women's teams in the popular FIFA series.
Each team will be playable in both online and offline gameplay, but will only be playable against other women's teams.
The announcement comes just over a week before the kick off of the Women's World Cup, which is set to run from June 6 to July 5.
Have a look at a trailer for the new feature below:
What do you think about women's national teams being made playable in FIFA? Does this make you want to get FIFA 16 even more? Wishing there were more than 12 teams?
Share your thoughts below.