The 44th edition of Copa America kicks off tonight when host Chile greets Ecuador (7:30 pm, beIN Sports USA), and the star-studded tournament is shaping up to be one for the ages.
Uruguay currently holds the crown after topping 2011 tournament surprise Paraguay. The win gave the Luis Suarez-led side its 15th title, the most out of any other nation.
Though Suarez won't play in the 2015 Copa America, the tournament certainly doesn't lack star power. Lionel Messi, Neymar, Alexi Sanchez and James Rodriguez are just some of the superstars who will to lift the trophy.
The 10 CONMEBOL members will welcome Jamaica, which will participate in the South American tournament for the first time, and Mexico, an always formidable and familiar foe in the tourney.
Here is a closer look at the tournament, the teams, the star players and the matches of what should be a memorable event:
GROUP A
by Aaron Cranford
Schedule (All times Eastern)
THURSDAY – Chile vs. Ecuador, 7:30 p.m.
FRIDAY – Mexico vs. Bolivia, 7:30 p.m.
MONDAY – Ecuador vs. Bolivia, 5 p.m.
MONDAY – Chile vs. Mexico, 7:30 p.m.
JUNE 18 – Mexico vs. Ecuador, 5 p.m.
JUNE 18 – Chile vs. Bolivia, 7:30 p.m.
—————
CHILE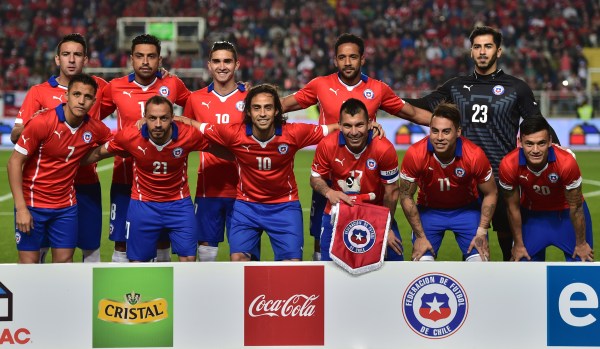 Coach: Jorge Sampaoli
Players to watch: Alexis Sanchez, Claudio Bravo, Eduardo Vargas, Arturo Vidal
Name to learn: Charles Aranguiz. Aranguiz currently plies his trade for Sport Club Internacional in Brazil, and the 26-year-old midfielder will likely feature in this tourney, as he did for Chile in the 2014 World Cup.
Roster: Goalkeepers: Claudio Bravo (Barcelona), Paulo Garces (Colo-Colo), Johnny Herrera (Universidad de Chile). Defenders: Miiko Albornoz (Hannover), Mauricio Isla (Juventus), Gonzalo Jara (Mainz), Gary Medel (Inter), Eugenio Mena (Cruzeiro), Jose Rojas (Universidad de Chile), Midfielders: Charles Aránguiz (Internacional), Jean Beausejour (Colo-Colo), Carlos Carmona (Atalanta), Marcelo Díaz (Hamburg), Matías Fernandez (Fiorentina), Felipe Gutiérrez (Twente), Arturo Vidal (Juventus), David Pizarro (Fiorentina), Jorge Valdivia (Palmeiras). Forwards: Alexis Sánchez (Arsenal), Eduardo Vargas (Napoli), Angelo Henríquez (Dinamo Zagreb), Mauricio Pinilla (Atalanta), Edson Puch (Huracan)
Outlook:  Chile is one of three South American countries to never win the coveted Copa America, but with this year's edition in their own backyard and with the country making an impressive run in the 2014 World Cup, the Chileans are poised to shine.
Sanchez will need to be on his game from the get-go, but with Vargas at his side up front and a strong-looking midfield behind him, Chile could be a intriguing side to watch on the offensive end.
While the defensive core is more of the concern for Chile, having Bravo in net will make most Chilean fans excited about their country's chances.
—————-
MEXICO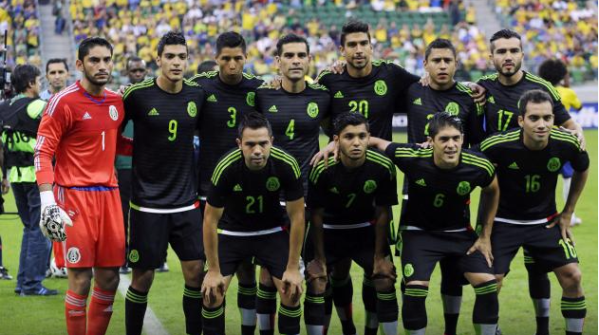 Coach: Miguel Herrera
Players to watch: Jesus Corona, Raul Jimenez, Rafa Marquez, Marco Fabian
Name to learn: Eduardo Herrera. If anyone is ready for this tournament, it's Herrera, who scored a brace against Guatemala on May 30 and scored the game-winning goal vs. Paraguay in a friendly on March 31. The 26-year-old Pumas forward has only appeared three times for his country, but has been extremely productive and active in each trot out.
Roster: Goalkeepers: Jose Corona (Cruz Azul), Alfredo Talavera (Toluca), Meliton Hernandez (Veracruz). Defenders: George Corral (Queretaro), Gerardo Flores (Cruz Azul), Rafael Marquez (Verona), Hugo Ayala (UANL), Julio Dominguez (Cruz Azul), Carlos Salcedo (Guadalajara), Miguel Angel Herrera (Pachuca), Adrian Aldrete (Santos Laguna), Efrain Velarde (Monterrey). Midfielders: Mario Osuna (Queretaro), Juan Carlos Medina (Atlas), Javier Guemez (Tijuana), Jesus Manuel Corona (FC Twente), Javier Aquino (Rayo Vallecano), Luis Montes (Leon), Marco Fabian (Guadalajara). Forwards: Raul Jimenez (Atletico Madrid), Eduardo Herrera (UNAM), Enrique Esqueda (UANL), Vicente Matias Vuoso (Chiapas)
Outlook: With a win at the 2015 CONCACAF Gold Cup a must, Mexico decided not to take its top squad to compete in Copa America, While that may be the case, Mexico has sent a significantly stronger B team than the 2011 version, which was essentially a youth team.
Led by long-time captain Rafa Marquez, and Atletico Madrid striker Raul Jimenez, Mexico has the weapons to advance past the group stage, something the 2011 edition of 'El Tri' was unable to do.
——————-
ECUADOR
Coach: Gustavo Quinteros
Players to watch: Alexander Domínguez, Miller Bolanos, Walter Ayoví, Enner Valencia
Name to learn: Jefferson Montero. The Swansea City winger is a nightmare to defend because of his speed, and while he didn't have the most productive year for the EPL side, Montero scored his first goal on May 2 and has always been more fruitful for his national side.
Roster: Goalkeepers: Alexander Domínguez (Liga de Quito), Esteban Dreer (Emelec), Librado Azcona (Independiente del Valle). Defenders: Juan Carlos Paredes (Watford), Frickson Erazo (Gremio), Gabriel Achilier (Emelec), Jhon Narváez (Emelec), Oscar Bagüí (Emelec), Walter Ayoví (Pachuca), Arturo Mina (Independiente del Valle), Mario Pineida (Independiente del Valle). Midfielders: Christian Noboa (PAOK), Renato Ibarra (Vitesse), Pedro Larrea (Liga de Loja), Pedro Quinonez (Emelec), Osbaldo Lastra (Emelec), Fidel Martínez (Pumas), Jonathan Gonzáles, (Universidad de Guadalajara), Juan Cazares (Banfield). Forwards: Enner Valencia (West Ham), Jaime Ayoví (Godoy Cruz), Jefferson Montero (Swansea), Miller Bolanos (Emelec)
Outlook: Ecuador has never really threatened to take the Copa America title since its inception, finishing fourth in the competition twice, but it has the potential to be a darkhorse in the 2015 edition. With speed on the wings, Ecuador could prove a handful for most defenses in Group A.
Known as a very physical team capable of wearing opponents down, Ecuador also boasts some game-breaking speed in attack, with Valencia and Montero leading an attack that should be stronger than the Ecuador attack that featured at last year's World Cup.
—————-
BOLIVIA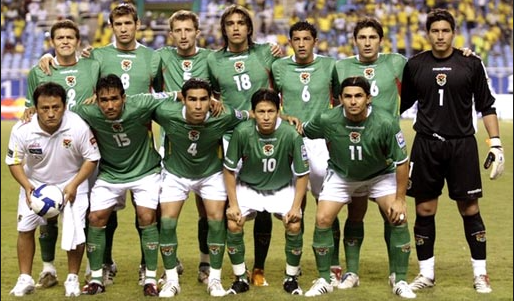 Coach: Mauricio Soria
Player to watch: Marcelo Moreno, Alejandro Chumacero, Ronald Raldes, Jhasmani Campos
Name to learn: Sebastian Gamarra. Gamarra may not feature too often in this tournament, but the 18-year-old AC Milan product is developing into quite the Bolivian star. If Bolivia finds itself needing a new creative spark, the teenager may be called upon to make his debut for his country.
Roster: Goalkeepers: Jose Penarrieta (Oriente Petrolero), Romel Quinonez (Bolivar), Hugo Suarez (Blooming). Defenders: Marvin Bejarano (Oriente Petrolero), Cristian Coimbra (Blooming), Ronald Eguino (Bolivar), Miguel Hurtado (Blooming), Leonel Morales (Blooming), Ronald Raldes (Oriente Petrolero), Edemir Rodriguez (Bolivar), Edward Zenteno (Wilstermann). Midfielders: Danny Bejarano (Oriente Petrolero), Jhasmani Campos (Bolivar), Alejandro Chumacero (The Strongest), Pablo Escobar (The Strongest), Sebastian Gamarra (AC Milan), Damian Lizio (O'Higgins), Damir Miranda (Bolivar), Martin Smedberg (IFK Goteborg), Walter Veizaga (The Strongest). Forwards: Marcelo Martins Moreno (Changchun Yatai), Ricardo Pedriel (Mersin Idmanyurdu), Alcides Pena (Oriente Petrolero)
2011 Finish: Group Stage
Outlook: Bolivia is the only team to have won the Copa America in Group A, but in order to repeat its performance from the 1963 edition of the tournament, this Bolivia side will have to control fast attacks from its Group A opposition and let their tall, strong forwards get on the end of crosses and set pieces.
——————-
GROUP B
By Ryan Tolmich
Schedule (All times Eastern)
SATURDAY – Uruguay vs. Jamaica, 3 p.m.
SATURDAY – Argentina vs. Paraguay, 5:30 p.m.
TUESDAY – Paraguay vs. Jamaica, 5 p.m.
TUESDAY – Argentina vs. Uruguay, 7:30 p.m.
JUNE 20 – Uruguay vs. Paraguay, 3 p.m.
JUNE 20 – Argentina vs. Jamaica, 5:30 p.m.
————————-
ARGENTINA
Coach: Gerardo Martino
Players to watch: Lionel Messi, Sergio Aguero, Carlos Tevez, Javier Mascherano
Name to learn: Roberto Pereyra. Argentina is led by experience at nearly every position, but the 24-year-old Juventus midfielder could play his part after a strong season with the Champions League runners-up. Already going up against a stacked midfield at Juve with the likes of Arturo Vidal, Paul Pogba and Claudio Marchisio, Pereyra co-led the team with 52 appearances this season, demonstrating just how useful and versatile he can be throughout a midfield unit.
Roster: Goalkeepers: Sergio Romero (Sampdoria), Nahuel Guzman (Tigres), Mariano Andujar (Napoli) Defenders: Pablo Zabaleta (Manchester City), Facundo Roncaglia (Genoa), Ezequiel Garay (Zenit), Martín Demichelis (Manchester City), Nicolas Otamendi (Valencia), Marcos Rojo (Manchester United), Milton Casco (Newell's). Midfielders: Javier Mascherano (Barcelona), Lucas Biglia (Lazio), Ever Banega (Sevilla), Roberto Pereyra (Juventus), Fernando Gago (Boca), Angel Di María (Manchester United), Erik Lamela (Tottenham), Javier Pastore (PSG). Forwards: Lionel Messi (Barcelona), Sergio Aguero (Manchester City), Carlos Tevez (Juventus), Ezequiel Lavezzi (PSG), Gonzalo Higuain (Napoli)
Outlook: On paper, Argentina enters as one of the bigger favorites to win the Copa America, and it's not hard to see why.
It all starts up top with a forward group that is most likely the best in the world. Led, as always by Lionel Messi, the Barcelona star features a sporting cast that includes Sergio Aguero, Carlos Tevez, Ezequiel Lavezzi and Gonzalo Higuain, all proven superstars in their own right.
The midfield is also an area of great depth, as Manchester United star Angel Di Maria leads a group that as as much bite as it does flair. Fresh off a dazzling performance at last summer's World Cup, Javier Mascherano returns to bring toughness and physicallity to a very attack-minded team.
However, questions have always lied in the defense, but the emergence of Nicholas Otamendi should ease some concerns. The Valencia centerback had a breakout season in La Liga, and was one of the very best defenders Spain had to offer in 2014-15. If Otamendi can help lead the way defensively, it's hard to doubt Argentina's claims as the best team in the field.
——————
JAMAICA

Coach: Winfried Schäfer
Players to watch:  Giles Barnes, Darren Mattocks, Deshorn Brown, Rodolph Austin
Name to learn: Lance Laing. Fans of the NASL are more than aware of how much Lance Laing means to FC Edmonton, but the 27-year-old now gets his chance to showcase on the international level. Laing is second in NASL in both goals and assists with four apiece, and has proven to be a legitimate threat going forward on the club level. However, with only four caps to his name with his national team, it will be interesting to watch Laing adapt to a level of play much different than the NASL offers.
Roster: Goalkeepers: Ryan Thompson (Pittsburgh Riverhounds), Duwayne Kerr (Sarpsborg 08), Dwayne Miller (Syrianska). Defenders: Wes Morgan (Leicester City), Jermaine Taylor (Houston Dynamo), Michael Hector (Reading), Daniel Gordon (Karlsruher), Adrian Mariappa (Crystal Palace), Hughan Gray (Waterhouse FC), Kemar Lawrence (New York Red Bulls). Midfielders: Je-Vaughn Watson (FC Dallas), Rodolph Austin (Leeds United), Joel Grant (Yeovil), Lance Laing (FC Edmonton), Garath McCleary (Reading), Joel McAnuff (Leyton Orient). Forwards: Allan Ottey (Mobay United), Giles Barnes (Houston Dynamo), Darren Mattocks (Vancouver), Simon Dawkins (Derby County), Deshorn Brown (Valarenga), Romeo Parkes (Isidro Metapan), Dino Williams (Mobay United)
Outlook: As tournament newcomers and drawn into a group with two powerhouses, it's hard to expect Jamaica to make much noise.
Jamaica, currently ranked 65th in the world, will be making the team's Copa America debut and will be relying heavily on a talented group of strikers to help carry the load. MLS stalwarts Darren Mattocks and Giles Barnes lead the line, while former Colorado Rapids striker Deshorn Brown joins them in an attack that should give backlines all they can handle physically.
The midfield unit is led by the talented Leeds United Rodolph Austin, the team's best player in the 2014 Caribbean Cup title run, as well as a familiar face in FC Dallas' Je-Vaughn Watson
In defense is Jamaica's most experienced player, Houston Dynamo defender Jermaine Taylor, who is joined by a pair of Premier League defenders in Leicester's Wes Brown and Crystal Palace's Adrian Mariappa.
For Jamaica, success will all be relative. Unheralded and likely overmatched, the Copa America will be about showing well while also looking to nab a result along the way.
———————
PARAGUAY

Coach: Ramon Diaz
Players to watch: Roque Santa Cruz, Lucas Barrios, Paulo da Silva, Víctor Cáceres
Name to learn: Raul Bobadilla. The Argentine-born striker was permitted to join Paraguay just this past February and gives the team a bit of versatility going forward. A mainstay at FC Augsburg in the Bundesliga, Bobadilla can play up top or out wide, giving head coach Ramon Diaz some possible wrinkles in pairing him with star Roque Santa Cruz.
Roster: Goalkeepers: Justo Villar (Colo Colo), Anthony Silva (Independiente Medellín), Alfredo Aguilar (Guaraní). Defenders: Paulo Da Silva (Toluca), Marcos Caceres (Newell's Old Boys), Pablo Aguilar (America), Miguel Samudio (America), Ivan Píris (Udinese), Fabian Balbuena (Libertad), Bruno Valdez (Cerro Porteno). Midfielders: Víctor Caceres (Flamengo), Osvaldo Martinez (América), Nestor Ortigoza (San Lorenzo), Richard Ortiz (Toluca), Oscar Romero (Racing), Osmar Molinas (Libertad), Eduardo Aranda (Olimpia). Forwards: Roque Santa Cruz (Cruz Azul), Lucas Barrios (Montpellier), Nelson Haedo Valdez (Eintracht Frankfurt), Edgar Benítez (Toluca), Derlis González (FC Basel), Raul Bobadilla (Augsburg)
Outlook: Despite finishing in second at the last iteration of the Copa America, Paraguay have a fight on their hands at this year's tournament.
Having slumped all the way to 85th in the world, Paraguay's ranking is not indicative of the nation's talent, led by captain Roque Santa Cruz. The 33-year-old Cruz Azul has made 105 international appearances with 32 goals, and this tournament presents him with what might just be his last real major tournament chance.
Joining Santa Cruz will be Bobadilla and Lucas Barrios, while the midfield will be anchored by vice-captain Victor Caceres as well as a pair of Liga MX regulars in Osvaldo Martinez and Richard Ortiz.
The backline also has a very strong Liga MX feel, with Club America's Pablo Aguilar and Miguel Samudio joining Toluca's Paulo da Silva, who will lead the unit on the grounds of his 121 international appearances.
Overall, Paraguay has more talent than many give the team credit for, but it will likely come down to how well Santa Cruz and co. are supported by those behind them in the face of some of the world's most vicious attacking units.
—————–
URUGUAY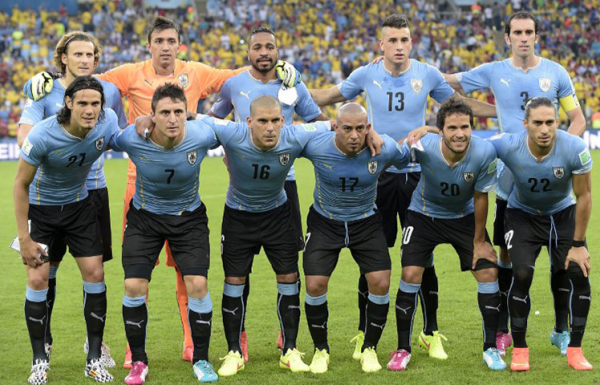 Coach: Oscar Tabarez
Players to watch: Edinson Cavani, Diego Godin, Egidio Arevalo Rios, Maxi Pereira
Name to learn: Diego Rolan. With 10 goals in 2015 for Ligue 1's Bordeaux, Rolan enters the tournament in excellent form. Quick and creative, Rolan will have to help fell the large shoes of Luis Suarez, a task that certainly cannot be asked of him alone. However, Rolan has the talent to join Cavani in leading a Uruguay forward line that still has plenty danger.
Roster: Goalkeepers: Fernando Muslera (Galatasaray), Martin Silva (Vasco da Gama), Rodrigo Munoz (Libertad). Defenders: Maxi Pereira (Benfica), Jose Maria Gimenez (Atletico Madrid), Diego Godin (Atletico Madrid), Sebastian Coates (Liverpool, on loan at Sunderland), Gaston Silva (Torino), Alvaro Pereira (Estudiantes), Mathias Corujo (Universidad de Chile), Jorge Fucile (Nacional). Midfielders: Alvaro Gonzalez (Torino), Carlos Sanchez (River Plate), Egidio Arevalo Rios (UANL), Guzman Pereira (Universidad de Chile), Nicolas Lodeiro (Boca Juniors), Cristian Rodriguez (Gremio), Giorgian De Arrascaeta (Cruzeiro). Forwards: Diego Rolan (Bordeaux), Jonathan Rodriguez (Benfica), Edinson Cavani (Paris Saint-Germain), Christian Stuani (Espanyol), Abel Hernandez (Hull City)
Outlook: Winners of the 2011 tournament, the team that Uruguay will field in 2015 is one that bares very little resemblance to that of yesteryear.
Gone is Diego Forlan, who has since retired from the international game. Gone too is Luis Suarez, suspended due to his bite of Giorgio Chiellini at last summer's World Cup.
With that, the scoring responsibilities now fall to the feet of Edinson Cavani, and the Paris-Saint German striker is more than capable of carrying the load. Scorer of 31 goals in 54 appearances across all competitions, Cavani will be the target man while also receiving help from the likes of Rolan and Hull City striker Abel Hernandez.
The midfield will once again be led by the bulldog Egidio Arevalo Rios and Gremio midfielder Cristian Rodriguez, who is currently on-loan from Atletico Madrid.
For Uruguay, the defense will likely prove to be the team's bread and butter as the group is one of the more experienced in the tournament. Diego Godin, one of Europe's top centerbacks, will provide the steadiest influence, while Maxi Pereira (101 caps) and Alvao Pereira (67 caps) join in a group that should play with plenty of confidence.
Overall, Uruguay's hopes rest on how well the team can adapt to the changes up front. Losing Suarez is a loss that is likely to be a backbreaking one, but it will be on Cavani and co. to prove Uruguay is more than just a one-man show.
——————
GROUP C
By Franco Panizo
Schedule (All times Eastern)
SUNDAY – Colombia vs. Venezuela, 3 p.m.
SUNDAY – Brazil vs. Peru, 5:30 p.m.
WEDNESDAY – Brazil vs. Colombia, 8 p.m.
THURSDAY – Peru vs. Venezuela, 7:30 p.m.
June 21 – Colombia vs. Peru, 3 p.m.
June 21 – Brazil vs. Venezuela, 5:30 p.m.
————
BRAZIL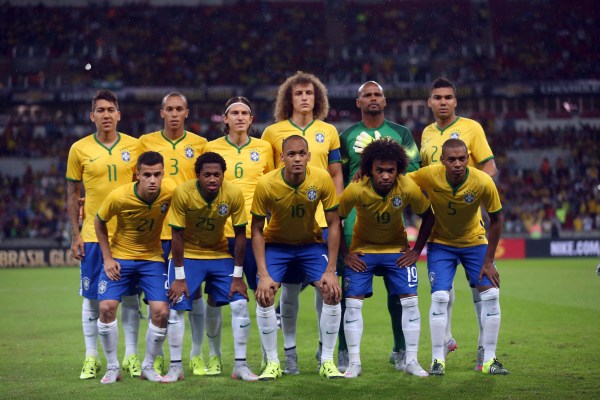 Coach: Dunga
Players to watch: Neymar, Robinho, Willian, Thiago Silva
Name to learn: Philippe Coutinho. The Liverpool defender was again a regular contributor to the club this season, starting in 32 of the 35 league games he played in, seems poised to take on a bigger role with Brazil. While the Brazilian midfield has plenty of talent, Coutinho brings a skill set that could complement the likes of Neymar and Willian well.
Roster: Goalkeepers: Jefferson (Botafogo), Diego Alves (Valencia), Marcelo Grohie (Gremio). Defenders: Thiago Silva (Paris Saint-Germain), David Luiz (Paris Saint-Germain), Danilo (Porto), Fabinho (Monaco), Marcelo (Real Madrid), Miranda (Atletico Madrid), Marquinhos (Paris Saint-Germain), Felipe Luis (Chelsea). Midfielders: Philippe Coutinho (Liverpool), Luiz Gustavo (Wolfsburg), Elias (Corinthians), Casemiro (Porto), Willian (Chelsea), Everton Ribeiro (Al Ahli), Douglas Costa (Shakhtar Donetsk), Roberto Firmino (Hoffenheim), Fernandinho (Manchester City). Forwards: Neymar (Barcelona), Robinho (Santos), Diego Tardelli (Shandong Luneng)
Outlook: Brazil, per tradition, enters the tournament as one of the favorites, and in need of a big bounce-back showing after its humiliating exit from the World Cup a summer ago.
With Dunga now at the helm, the Brazilians have rattled off eight straight wins to somewhat put that lopsided and painful loss to Germany behind them. They enter the Copa America not only with momentum, but with several players in fine form.
Neymar is coming off a strong season at recently-crowned UEFA Champions League champions Barcelona, and will lead the charge. He will have plenty of help, of course, with the likes of Willian and Philippe Coutinho serving as a supporting cast.
The one player that could have a major impact is Robinho, the flashy veteran attacker who is playing in his first international competition with Brazil in years. Robinho could be the perfect complementary piece to an attack already loaded with talent, and help take the pressure off a defense that is littered with questions.
———————
COLOMBIA

Coach: Jose Pekerman
Players to watch: James Rodriguez, Radamel Falcao, Juan Cuadrado, Jackson Martinez
Name to learn: Luis Muriel. Colombia has no shortage of offensive weapons, but Muriel could be the latest talented attacker to prove his worth. Muriel, 24, plays for Sampdoria in Italy, and the experience gained there might help him carve out a role with this team. If he is able to crack the Colombian's talented lineup or serve as a super sub, he will have a golden chance to showcase what he's about.
Roster: Goalkeepers: Cristian Bonilla (Equidad), David Ospina (Arsenal), Camilo Vargas (Atlético Nacional). Defenders: Darwin Andrade (Standard Liege), Santiago Arias (PSV), Pablo Armero (Flamengo), Pedro Franco (Besiktas), Jeison Murillo (Granada), Carlos Valdes (Nacional), Cristian Zapata (Milan), Camilo Zuniga (Napoli). Midfielders: Edwin Cardona (Monterrey), Juan Cuadrado (Chelsea), Alexander Mejia (Monterrey), James Rodríguez (Real Madrid), Carlos Sanchez (Aston Villa), Edwin Valencia (Santos)
Forwards: Carlos Bacca (Sevilla), Radamel Falcao (Monaco), Teofilo Gutierrez (River Plate), Victor Ibarbo (Roma), Jackson Martinez (Porto), Luis Muriel (Sampdoria)
Outlook: After a historic World Cup showing, Colombia is facing sizable expectations heading into Chile. Well-respected head coach Jose Pekerman helped the Colombians reach the quarterfinals a year ago, and he and many of Colombia's contributors from 2014 are back looking to make another deep tournament run.
Colombia boasts a dynamic team full of explosive weapons. The talented James Rodriguez will be responsible for pulling the strings in the midfield, but he will have plenty of talent around him. Juan Cuadrado, Jackson Martinez, Teofilo Gutierrez and Carlos Bacca are just some of the options at Pekerman's disposal, and provide the type of attacking depth that other nations only wish they could have.
There is a potential X factor in Radamel Falcao, who is aiming to rebound from a rough season at Manchester United. Falcao is also hoping to regain the form he showed prior to suffering the knee injury that forced him to miss the World Cup, and Colombia will be that much more potent if he does.
As good as the midfield and front line might be, it is how the defense holds up that could determine Colombia's fate. Long-time leader Mario Yepes has retired from international duty, and someone will need to step up in his place and help organize the Colombians' back line in order for them to reach their potential.
————-
PERU

Coach: Ricardo Gareca
Players to watch: Claudio Pizarro, Paolo Guerrero, Jefferson Farfan, Juan Vargas
Name to learn: Paolo Hurtado. Peru is hoping for a star to emerge as the current generation enters its twilight, and Hurtado could potentially be the player to do that. Hurtado might not be an every-match starter for the Peruvians, but strong showings off the bench could lead to a bigger role going forward.
Roster: Goalkeepers: Pedro Gallese (Juan Aurich), Diego Penny (Sporting Cristal), Salomon Libman (Cesar Vallejo). Defenders: Luis Advincula (Vitoria Setubal), Carlos Zambrano (Eintracht Frankfurt), Pedro Requena (Cesar Vallejo), Hansell Riojas (Cesar Vallejo), Christian Ramos (Juan Aurich), Yoshimar Yotun (Malmo), Jair Cespedes (Juan Aurich). Midfielders: Josepmir Ballon (Sporting Cristal), Edwin Retamoso (Real Garcilaso), Carlos Lobaton (Sporting Cristal), Carlos Ascues (Melgar), Joel Sanchez (Universidad San Martín de Porres), Paolo Hurtado (Pacos de Ferreira), Juan Manuel Vargas (Fiorentina), Christian Cueva (Alianza Lima), Cristian Benavente (Real Madrid Castilla), Paulo Albarracin (Alianza Lima). Forwards: Andre Carrillo (Sporting CP), Jefferson Farfan (Schalke), Paolo Guerrero (Corinthians), Claudio Pizarro (Bayern Munich), Yordy Reyna (RB Leipzig).
Outlook: The optimism gained from the third-place finish four years ago has long vanished, and there's only hope that new manager Ricardo Gareca can push the right buttons to help a troubled Peru return to glory.
Peru comes into the competition with attacking talent, but piecing it all together and having the defense be sturdy enough has always been a problem. The attacking quartet of Claudio Pizarro, Paolo Guerrero, Jefferson Farfan and Juan Manuel Vargas are still capable of winning games, but they are all getting up there in years and will need help from the role players.
Paolo Hurtado could help out in that regard. The 24-year-old midfielder plays for Pacos de Ferreira at the club level, and has two goals in his first 15 appearances for Peru. Hurtado might still be fairly inexperienced at the international level, but the Copa America could serve as his coming out party.
————————-
VENEZUELA

Coach: Noel Sanvicente
Players to watch: Juan Arango, Oswaldo Vizcarrondo, Salomon Rondon, Ronald Vargas
Name to learn: Wilker Angel. The 22-year-old defender might have only one cap to his name, but he scored in that appearance and could play a big part in Venezuela's quest to advance from a tough group. Venezuela will need to be sound at the back in order to have a shot at that, and Angel might be able to provide the type of fearlessness that young players often bring to their first major tournaments.
Roster: Goalkeepers: Alain Baroja (Caracas), Wuilker Farinez (Caracas), Daniel Hernandez (Tenerife). Defenders: Gabriel Cichero (Mineros de Guayana), Grenddy Perozo (Ajaccio), Andres Tunez (Buriram United), Wilker Angel (Deportivo Tachira), Roberto Rosales (Malaga), Fernando Amorebieta (Middlesbrough), Oswaldo Vizcarrondo (Nantes). Midfielders: Rafael Acosta (Mineros de Guayana), Ronald Vargas (Baliskersirspor), Franklin Lucena (Deportivo La Guaira), Cesar Gonzalez (Deportivo Táchira), Tomas Rincon (Genoa), John Murillo (Zamora), Luis Manuel Seijas (Santa Fe), Juan Arango (Tijuana), Alejandro Guerra (Atletico Nacional). Forwards: Gelmin Rivas (Deportivo Táchira), Nicolas "Miku" Fedor (Rayo Vallecano), Josef Martínez (Torino), Salomon Rondon (Zenit)
Outlook: Like Peru, Venezuela's impressive run in the 2011 edition of the tournament is a distant memory. The Venezuelans face a steep uphill battle if they wish to get out of the group, and will need strong contributions all around in order to avoid an early elimination.
Veteran midfielder Juan Arango will have to continue to shoulder much of the attacking load, but he will need help from forwards like Nicolas 'Miku' Fedor and Salomon Rondon if Venezuela is to have any shot at making some noise in this tournament. Fedor and Rondon have shown that they can put the ball into the back of the net, but being clinical will be important given the talent of the opposition in this group.
At the back, physical Nantes centerback Oswaldo Vizcarrondo will have to help keep Venezuela's defense tight and organized. Vizcarrondo has proven capable of that in the past, but the attacking quality of the other teams will surely push him and the rest of Venezuela's defenders to their limits.