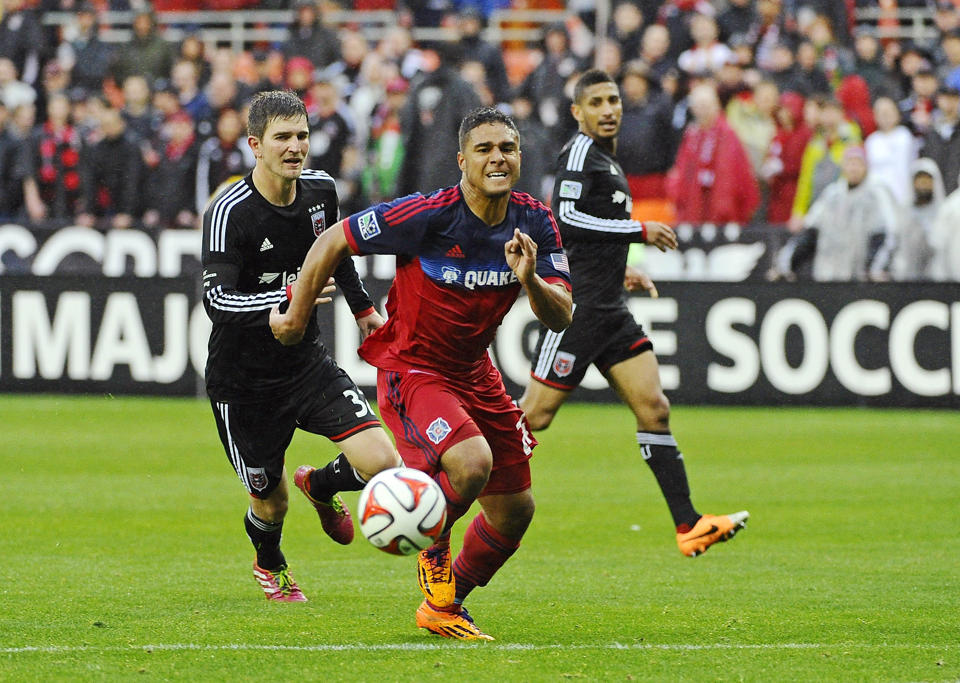 By COLE KELLOGG
The Chicago Fire announced on Friday that the team traded Ty Harden, defender from the San Jose Earthquakes. Fire forward Quincy Amarikwa will go to the Earthquakes in exchange for the defender.
Harden has been in San Jose for the last three seasons, playing in 26 MLS matches during his time with the club.
The defender was the 23rd overall pick in the 2007 MLS SuperDraft, and has made over 100 appearances in his eight years in the league. In his 100th MLS appearance, Harden scored the winner against Chicago in San Jose.
Harden took a year off from soccer in 2008 to do charity work and finish college.
Amarikwa has been with the Fire since 2013, scoring 11 goals in 60 appearances. The striker started his MLS career in San Jose, playing 26 times for the club from 2009-2010.