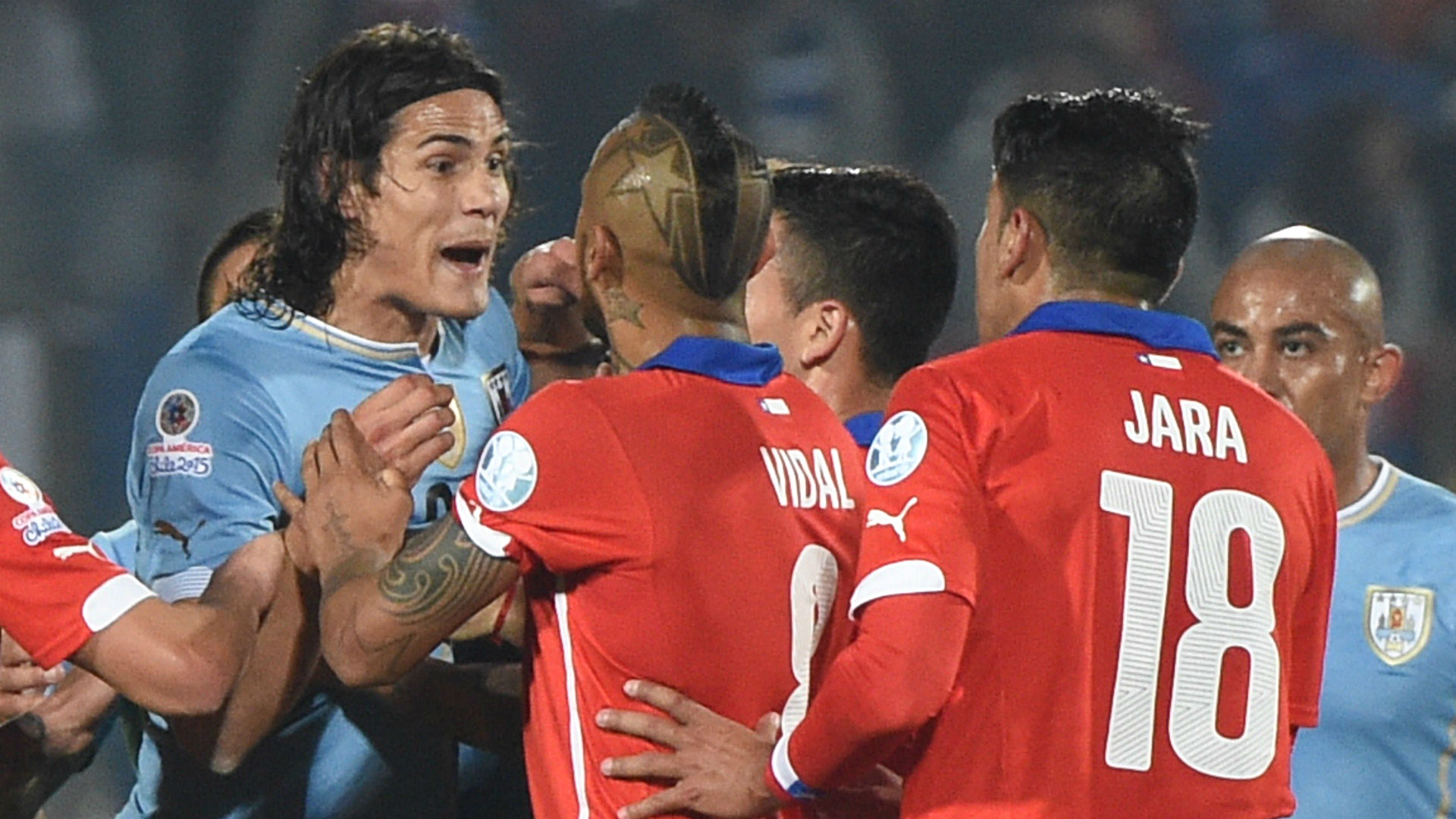 By MICHAEL PENG
Chile took one step closer to its hopes of capturing the Copa America on home soil thanks to a late strike from Mauricio Isla, but the win did not come without controversy, as the defending champion Uruguay was forced to finish the contest with nine men.
The lone goal of the match came in the 81st minute when Uruguay goalkeeper Fernando Muslera punched a cross out to the feet of Jorge Valdivia just outside the penalty box. Valdivia then fed the ball to an adjacent Isla, who sent it rolling past a diving Muslera and into the bottom right corner.
A red card — the second of the match to Uruguay — in the 88th minute to defender Jorge Fucile all but sealed the game for the host in Santiago.
Tension was high throughout the contest, but the interactions between Chile's Gonzalo Jara and Uruguay's Edinson Cavani spoiled what could have been a competitive and enjoyable match.
Cavani, who was already cautioned in the contest, received his second yellow in the 63rd minute for slapping Jara. However, videos have surfaced afterward that suggest Cavani's action was a retaliation for a bizarre move by Jara earlier — with Jara allegedly touching Cavani's extremities.
Jara was not disciplined by the officials for his actions during the contest, but rumors in South America are that Jara could be retroactively disciplined for the behavior and, like Brazilian star Neymar, be suspended for the rest of the tournament.
Chile returns to action on Monday and will face either Bolivia or Peru in the semifinals.
——-
What did you think of this match? What did you think of the incident between Jara and Cavani? Did Cavani deserve to be sent off?
Share your thoughts below.