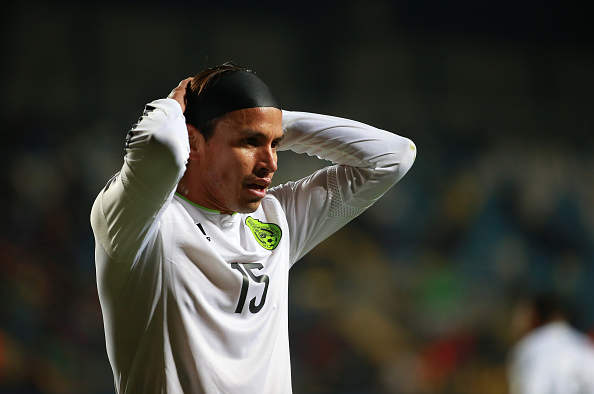 By COLE KELLOGG
When Mexican National Team coach Miguel Herrera put together his roster for the Copa America, he made it clear he believed his team could challenge for the title despite essentially being a B team.
On Friday night, Mexico was eliminated from the tournament after a 2-1 defeat to Ecuador. A 64th-minute goal from Raul Jimenez was not enough to keep the CONCACAF side in the CONMEBOL competition, as an early goal from Miller Bolanos and a 57th-minute strike from Enner Valencia sealed the victory for Ecuador.
El Tri managed only two points overall in the 2015 Copa America. The first came in a disappointing scoreless draw against Bolivia, while the second came in a thrilling six-goal game against tournament hosts Chile.
Herrera's squad for the tournament was full of reserves. The manager had to tap into his pool of players due to Mexico's busy summer, which also includes competing in the CONCACAF Gold Cup in July.
The Mexicans need to win their regional tournament if they want to face off against the U.S. Men's National Team for a place in the 2017 Confederations Cup. The U.S. won the previous Gold Cup in 2013.
Javier Hernandez, Guillermo Ochoa, Diego Reyes, Miguel Layun, Jonathan Dos Santos and Carlos Vela are all strong European-based players that were saved for the CONCACAF competition.
In Friday's other Group A game, Chile handed Bolivia a 5-0 loss. Charles Aranguiz scored twice for the Chileans.
—–
What do you think about Mexico's performance at the Copa America? Did any of El Tri's players impress you? Should CONMEBOL be as upset as it was in 2007 when the U.S. took a B team to the tournament and performed poorly?
Share your thoughts below.