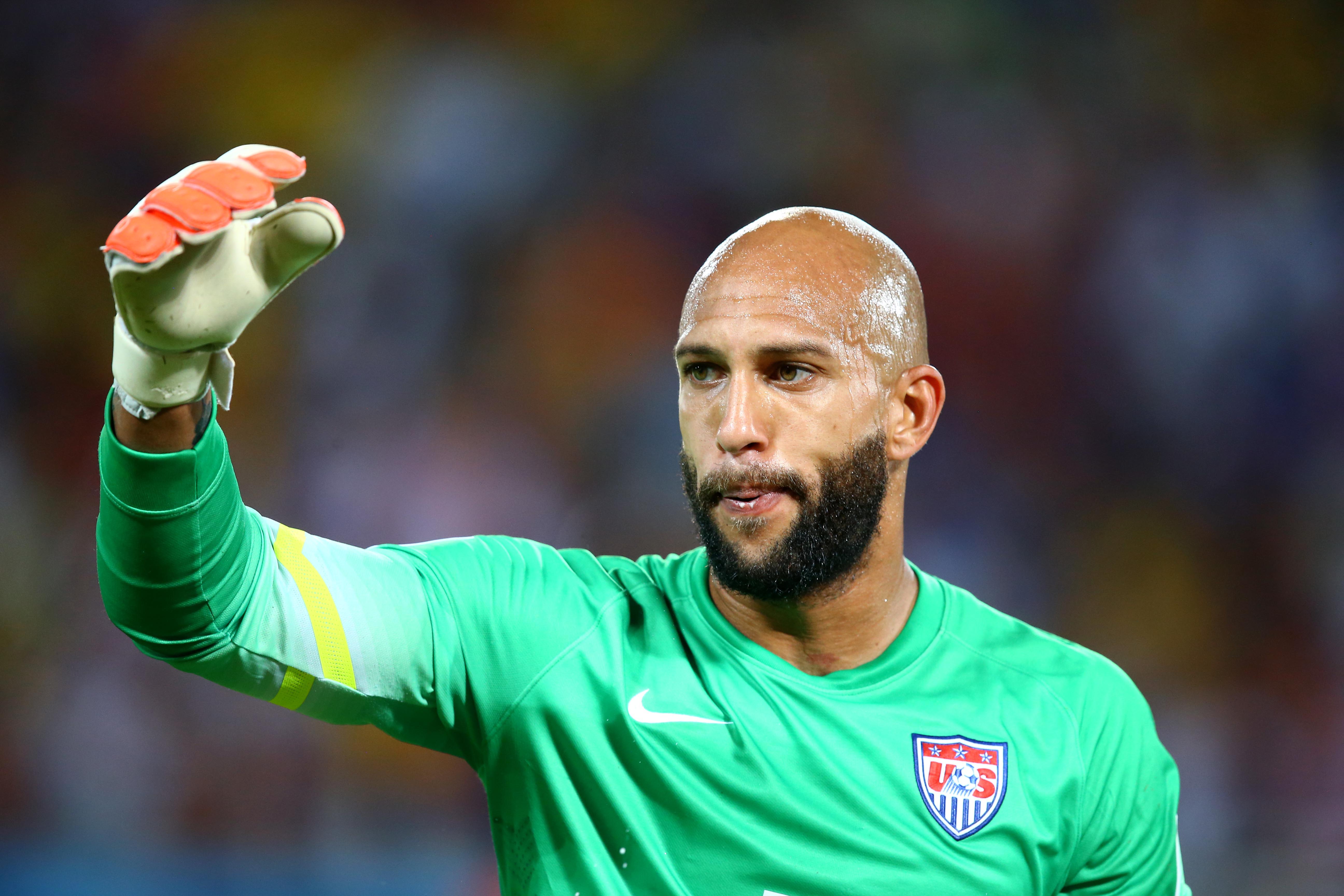 Photo by USA Today Sports Images
By ADAM TROXTELL
In the midst of a year-long break from international play, Tim Howard is getting closer to potentially making his way back into the U.S. Men's National Team fold.
Howard stepped away from international duty last summer following the 2014 FIFA World Cup, with the primary reason being that he wanted to spend more time with his family. The veteran goalkeeper continued to play for English club Everton, but always had in mind that he could make his USMNT return in September after the CONCACAF Gold Cup campaign.
In a recent interview with Everton's website, Howard said he is sticking to the plan and hopes the USMNT will have him back.
"I'll integrate myself back into the team if they will still have me and go from there and see what happens," Howard said. "I wanted more time with my family as I wanted more time out with my children and, to be honest, it's been a great decision."
Jurgen Klinsmann has called up Brad Guzan, Nick Rimando William Yarbrough, and Bill Hamid regularly to spend time in goal during Howard's absence. Guzan, Rimando and Yarbrough are in the current U.S. squad that will face the Netherlands and Germany in upcoming friendlies, and Howard plans to take the game in.
"We're playing the Netherlands on a big stage with world-class players and a crowd that will be right up for it," he said. "I'm looking forward to watching the game."
U.S. head coach Jurgen Klinsmann recently named Guzan the starter for the upcoming Gold Cup campaign.
Happy to hear that Howard is still interested in playing for the U.S.? Do you see Howard supplanting Guzan if and when he returns?
Share your thoughts below.