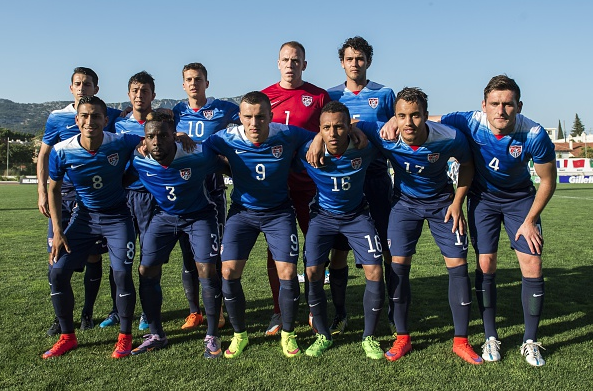 By COLE KELLOGG
Thanks to an unexpected 4-0 France win over the Netherlands on Thursday evening, the U.S. U-23 team will advance to the third place match in the Toulon Tournament.
The U.S. may have lost two out of four matches in Toulon, but wins against the Netherlands and Qatar gave the U-23s a slim chance to advance in the tournament, given that both results went their way today.
Exactly that scenario happened, as France pummeled the Netherlands 4-0 and Costa Rica drew Qatar 1-1 on the final day of the group stage in southern France.
The U.S. will now wait to find out what team they will face for the third place match on June 7. The game will be played against the second place team in Group B, which could be Mexico, Morocco, or England.
On Friday, Morocco will face off against Mexico at 10:50 a.m., while China playing England at 12:50 p.m. Both matches will be shown on beIN Sports.