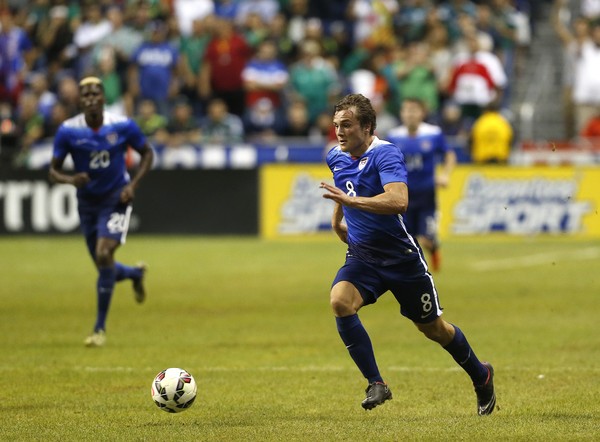 By DAN KARELL
A familiar face has arrived at the U.S. Men's National Team training camp in Amsterdam.
Head coach Jurgen Klinsmann has called up rising Stanford University junior Jordan Morris to the USMNT ahead of Friday's friendly against the Netherlands, U.S. Soccer confirmed on Wednesday.
Morris joined the team Wednesday morning, making the short trip from the south of France in Toulon to Amsterdam after playing four games with the U.S. Under-23 Men's National Team in the Toulon Tournament. Morris' lone tally was the only goal scored in a 3-1 defeat to France in the tournament's opening match.
Morris' addition puts the U.S. squad at 22 players for their June European camp. Morris has three caps with the USMNT, his most recent scoring a goal in a 2-0 victory over Mexico last April.
It remains unclear whether Morris will stay with the team for its friendly against Germany.
What do you think of this news? Do you see Morris playing against either the Netherlands or Germany? How do you think he performed in the Toulon Tournament?
Share your thoughts below.