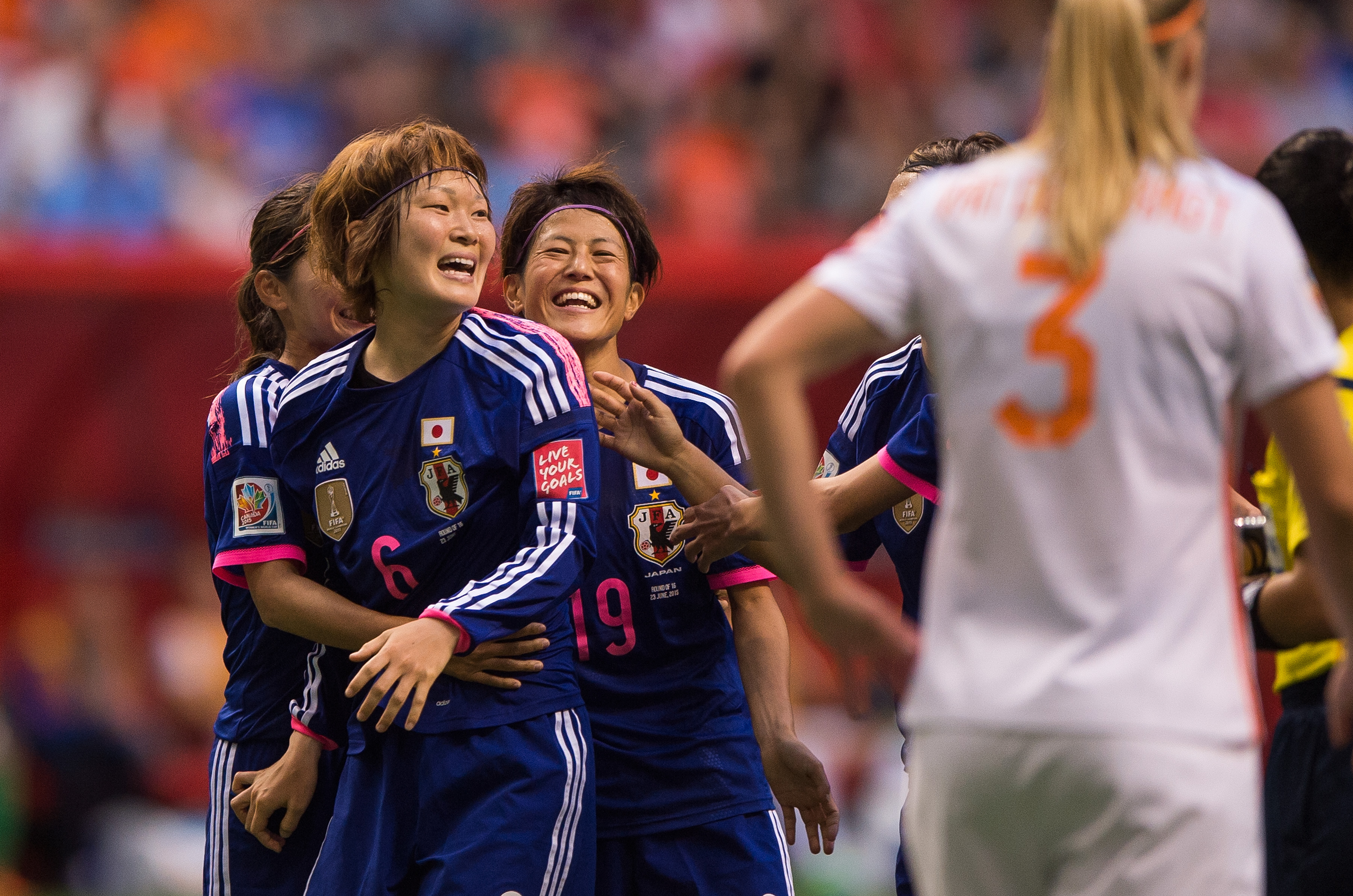 By COLE KELLOGG
Japan's quest for a second consecutive Women's World Cup trophy is alive, but only after the 2011 champions pulled out a thrilling 2-1 victory over the Netherlands on the back of a golazo from Mizuho Sakaguchi.
Japan reached the quarterfinals of the World Cup with the Tuesday win, and it controlled much of the match against the Netherlands, who only pieced together a handful of opportunities over the course of the 90 minutes.
The Asian side took the lead with a goal from Saori Ariyoshi in the 10th minute. Ariyoshi hit a low strike to slot home the rebound from a Yuki Ogimi header that bounced off the crossbar.
Japan had a possible own goal pawed off the line by their goalkeeper in the first half, but otherwise it was smooth sailing.
Sakaguchi doubled Japan's lead in the 78th minute with a wonder strike. Following a beautiful sequence that included a perfectly-timed dummy, Sakaguchi struck from outside the box into the high left corner of the net to give her side a two-goal lead and would-be winner.
In stoppage time, the Netherlands managed to pull one back through a Kirsten Van de Ven header, but the result was already secure for the title-holders.
Japan will play next on Saturday, squaring off against Australia in the quarterfinals.
—–
What did you think of Japan's win? Could you see them repeating as champions?
Share your thoughts below.