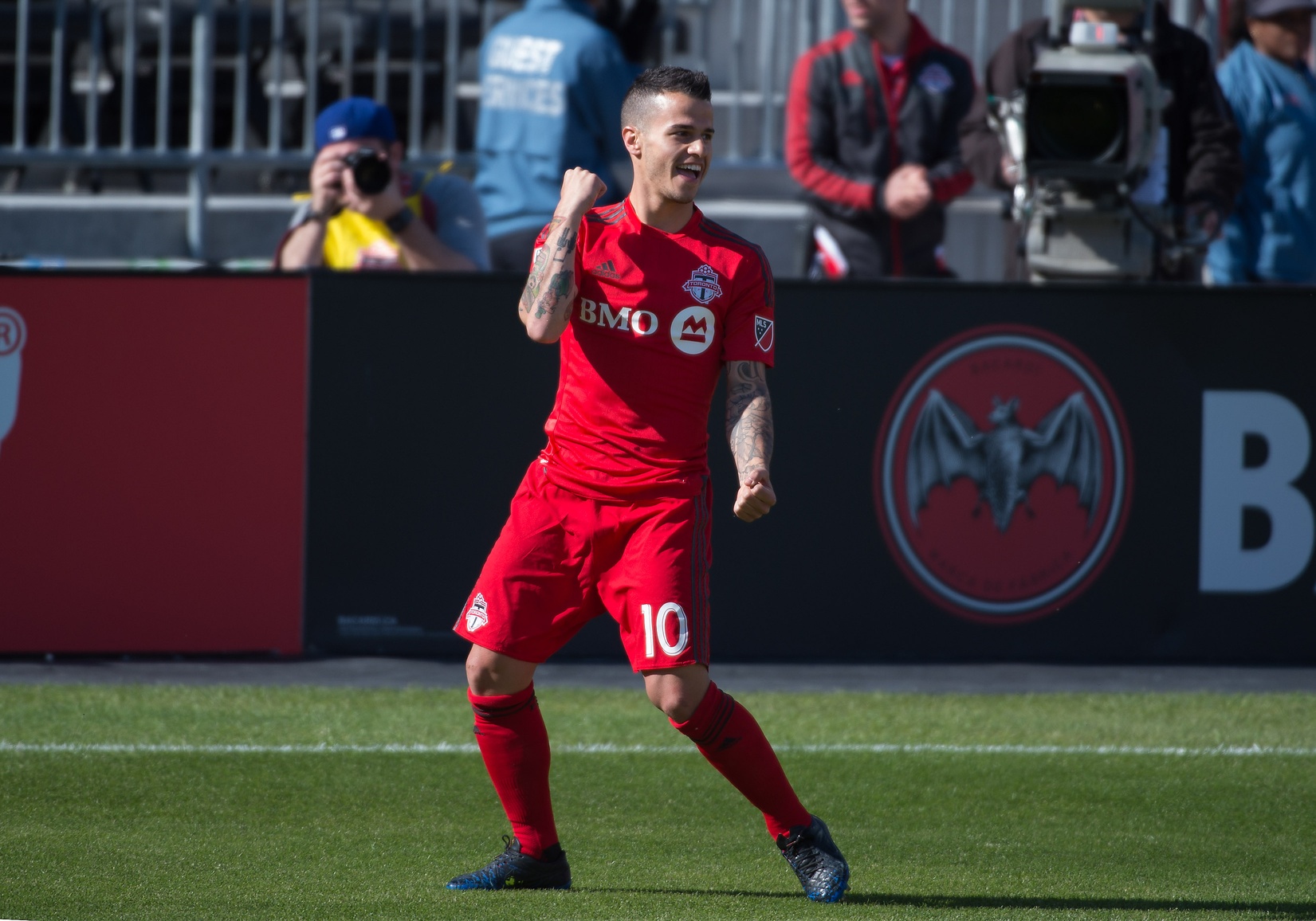 Photo by Nick Turchiaro/USA Today Sports
By COLE KELLOGG
Sebastian Giovinco may not have the broadest of shoulders, but the diminutive Italian continues to carry the load for Toronto FC.
Giovinco scored two splendid goals over the weekend to continue a hot-streak that lasted all throughout the month of May, leading TFC past D.C. United while claiming SBI MLS Player of the Week.
The Italian out-classed Sean Franklin and finished near-post past D.C. goalkeeper Andrew Dykstra for his first of the night in the 34th minute.The Atomic Ant then found the winner in the 83rd minute, after a dummy from Jozy Altidore gave him time and space for a long-range strike. Giovinco unleashed a cracker that dipped into the bottom left corner to give Toronto FC three points against the Eastern cCnference leaders.
Giovinco beat out Fanendo Adi, Will Bruin and Jairo Arrieta for this week's honors.
What did you think of Giovinco's performance? Which player stood out the most for you this weekend?
Share your thoughts below.