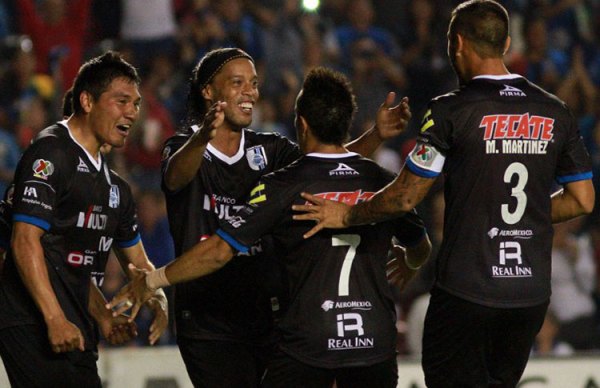 By RYAN TOLMICH
While rumors swirl about his next possible landing space, Ronaldinho's current manager has spoken out about the Brazilian's future.
Queretaro manager Manuel Vucetich said Tuesday that the club is expecting to move on without the 35-year-old Brazilian star, who joined the club just last September.
Vucetich went on to state that he believes the club should move away from the idea of signing aging stars. However, the manager considers the Ronaldinho deal a success due to the midfielder's marketing appeal, despite some off-the-field issues that occurred throughout the season.
"It will depend on various factors and things," Vucetich told reporters, "but the idea is that he no longer participates for us.
"Marketing-wise it was an enormous success, he's got great quality, but we need players that contribute in all aspects," he added. "Mexican soccer needs people that are on the up, not on the slide and that is very important for the league."
Vucetich went on to say that there could be more definitive statements on the midfielder's future in the near future. Most recently, Ronaldinho was linked with a move to the LA Galaxy.
What do you expect from Ronaldinho? What club would fit the Brazilian star?
Share your thoughts below.