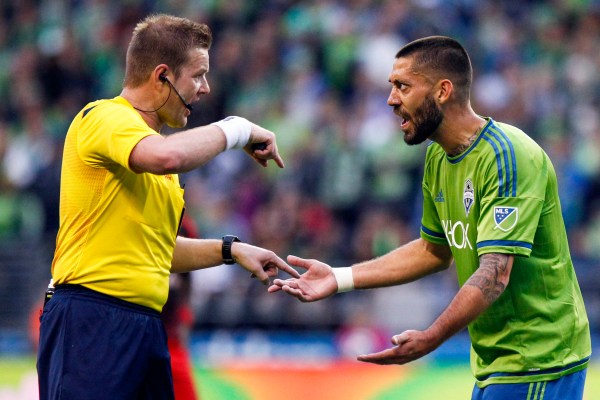 By IVES GALARCEP
The pending punishment faced by U.S. Men's National Team captain and Seattle Sounders star Clint Dempsey should surface at some point today, and there seems to be a wide range of opinions on just what should happen to Dempsey for tearing up a referee's notebook in the middle of a match.
Early reports suggested Dempsey is obligated to sit a minimum of three months in all competitions, but further investigation revealed that the three-month punishment is not the minimum based on the established guidelines as they pertain to this particular incident.
In my latest Goal.com piece, I took a closer look at the situation, and what will be a more likely punishment for Dempsey. A three-match ban in MLS play and one-year suspension from the U.S. Open Cup seems like a reasonable punishment for Dempsey, with MLS set to announce by today just what the punishment will be (U.S. Soccer will decide on his U.S. Open Cup punishment at a later date).
Here is the question for SBI readers. What do you think would be a fair punishment for Dempsey? Cast your vote after the jump:

[polldaddy poll=8940512]
What punishment did you vote for? Think he should be punished harshly, or think having him miss any of the Gold Cup would be too severe?
Share your thoughts below.