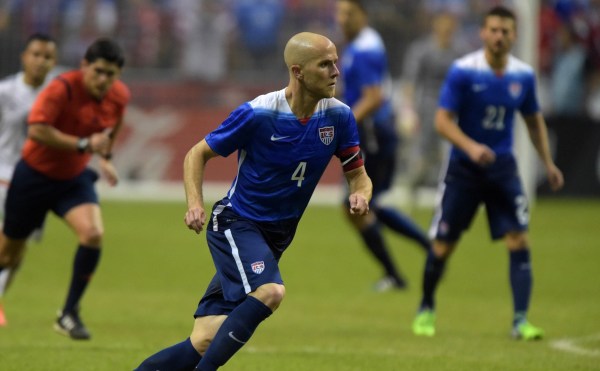 By DAN KARELL
The U.S. Men's National Team have apparently lined up their first opponent for after the Gold Cup, and it's a team that's looking like a much tougher challenge than when it was first rumored to be playing the Americans.
According to a Washington Post report, the USMNT will host Peru at RFK Stadium in Washington D.C. on Sept. 4. The report comes a month after Sports Illustrated first identified Peru as the frontrunner to play the U.S. in September.
If true, it would only be the sixth time that the USMNT and Peru have faced each other, and first time in 15 years. A formal announcement is expected this week.
U.S. Soccer has not commented yet on the report.
The match date falls within FIFA's official international window from Aug. 31-Sept. 8 for national teams to hold official or friendly matches. According to the Washington Post report, U.S. Soccer also spoke with Uruguay and Ghana to host a friendly in the USA.
While another friendly for the FIFA dates has yet to be confirmed, in Dec. 2014, SI.com reported that the USMNT would host another South American opponent, Brazil, in the second FIFA date of the window.
Peru are currently ranked 61st overall and seventh in CONMEBOL in FIFA's latest World Rankings. Peru's lineup features veteran forwards Claudio Pizarro, Jefferson Farfan, Paolo Guerrero, and defender Carlos Zambrano. Former FC Dallas goalkeeper Raul Fernandez is a regular call-up to the Peruvian National Team as well.
—————
What do you think of this report? Do you like this match-up for the USMNT? Think they can defeat Peru?
Share your thoughts below.