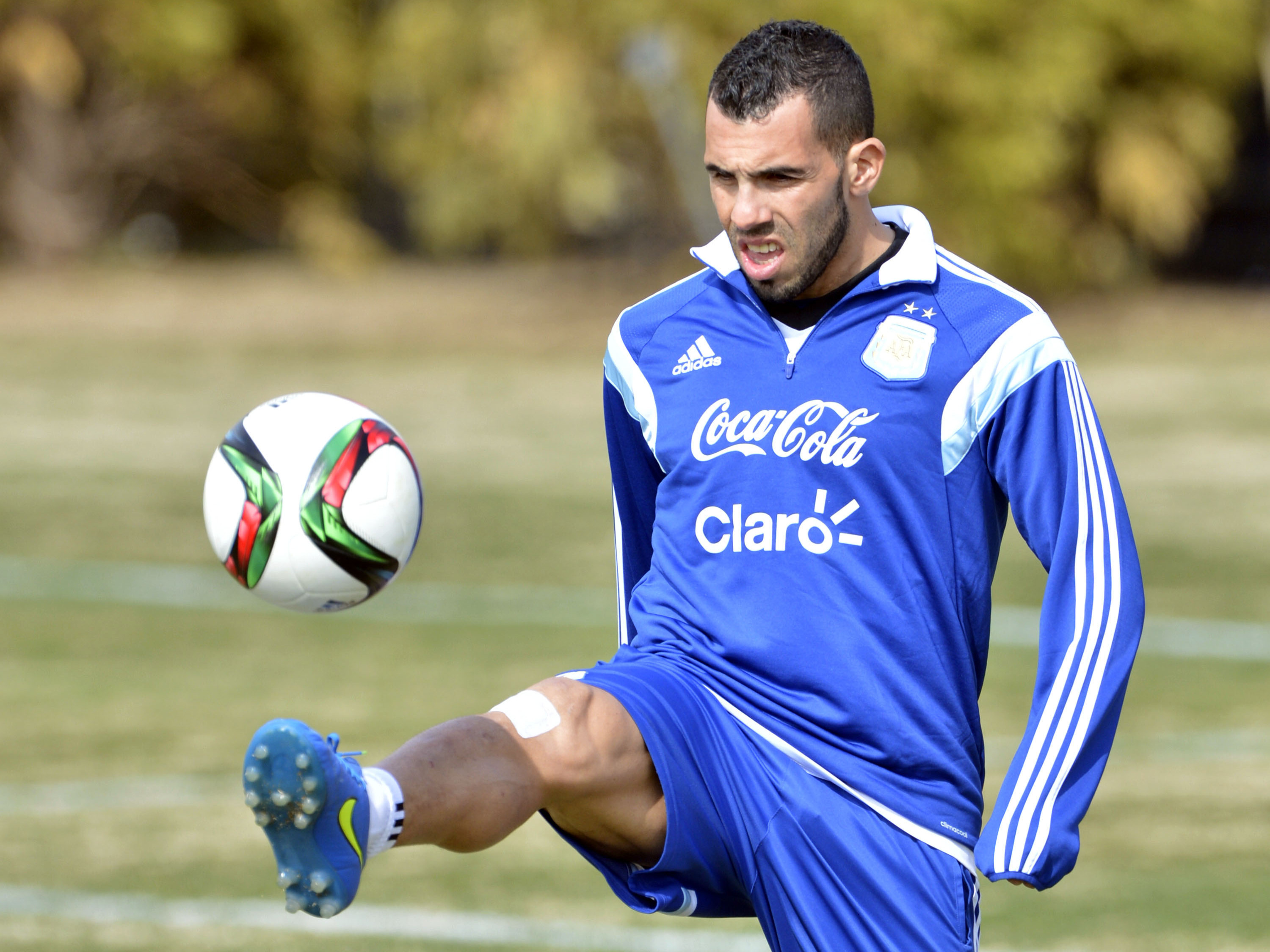 Photo by USA Today Sports Images
By ADAM TROXTELL
Carlos Tevez is returning to his roots.
Following nine years away, Tevez will again play in his native Argentina after signing with former club Boca Juniors last night. The transfer from Italian club Juventus was made official while the striker was on the bench as Argentina edged past Colombia in a Copa America quarter final.
"It is a day of joy and great satisfaction," Boca president Daniel Angelici said. "The return of Carlos Tevez in an extraordinary moment of his career is fantastic news for all partners and supporters of Boca and Argentine football."
Tevez, 31, left Boca in 2005 to join Brazilian side Corinthians for a year before he joined West Ham in the English Premier League. He then played for both Manchester United and Manchester City over a six-year span.
He joined Juventus in 2013 and scored 20 goals as the club lifted another Serie A title last season. But, Tevez made his club aware early in the summer that he wanted to return home to Argentina.
Here are some more news and notes for your Saturday afternoon:
ATLETICO SIGN JACKSON MARTINEZ FROM PORTO
After lighting up the UEFA Champions League with Porto last season, Jackson Martinez is taking his striking talents to Madrid.
The 28-year-old Colombian forward said he will be joining Atletico Madrid, where he will replace Mario Mandzukic who left for Juventus during the week. Martinez, who scored 31 times for Porto in all competitions last season, told reporters of his transfer after Colombia's defeat to Argentina on Friday.
"I am going there for four years, but I still don't know when I will be introduced," Martinez told reporters. "I have had great progression, always learning, always growing and now I'm going to Atletico, where I hope to help the team and continue to grow as a player."
MAN UNITED OFFER MORE FOR RAMOS
Manchester United has reportedly tabled a second bid for Real Madrid's Spanish defender Sergio Ramos.
Spanish newspaper AS reports the English giants have upped their bid to around $67 million. Real Madrid reportedly rejected a bid of around $50 million earlier this week.
Other reports suggest that Real want close to $78 million for Ramos. The saga may be dragged out further, with AS also reporting that Cristiano Ronaldo actually took time out from his vacation to try and convince Ramos to stay.
BLATTER: RESIGNING WAS ONLY WAY TO RELIEVE 'PRESSURE'
Outgoing FIFA President Sepp Blatter has opened up about his decision to step down, telling a Swiss newspaper the move was "liberating."
Blatter, who announced on June 2 that he would step down in the wake of an FBI investigation of alleged corruption, said the decision was the only way to alleviate pressure from himself, the organization, and his colleagues.
"It was the only way to take away the pressure from FIFA and my employees," Blatter told Walliser Bote in an interview, "including from the sponsors. To remove FIFA and me personally from the line of fire."
Blatter also told the paper he expects the election to replace him will take place in early 2016, following the Club World Cup.
CARLOS BACCA'S AGENT CONFIRMS MOVE TO AC MILAN
Carlos Bacca, the Colombian striker that lit La Liga and the Europa League on fire this season, is on his way to Serie A via AC Milan, according to his agent.
Sergio Barila, the Sevilla star's agent, confirmed Saturday that his player and Milan reached an agreement.
Bacca reportedly has snubbed interest from Liverpool and Manchester United in this move to the Rossoneri.
AC Milan turned its interest to Bacca after losing out on Jackson Martinez, who made a quick fire move to Atletico Madrid this weekend.