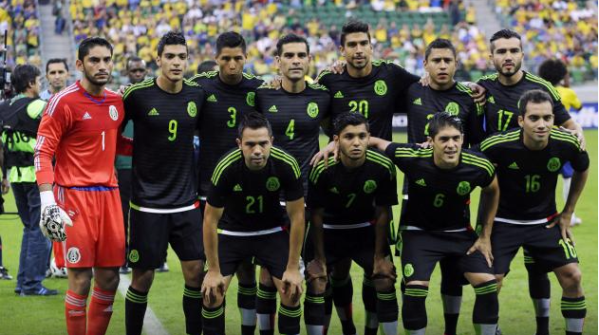 By AARON CRANFORD
Mexico's Copa America campaign didn't start as planned with a draw vs. Bolivia, and it'll have an even tougher contest tonight, as hosts Chile greet El Tri on Monday.
Chile are coming off of a convincing 2-0 win vs. Ecuador in its first group match, and Alexis Sanchez and crew will hope to cause havoc against Mexico.
Meanwhile, Group A and Group B of the FIFA Women's World Cup kick off their third and final group matches today. While Canada currently tops its group, a loss could see the hosts disappointingly fall out of the tournament.
Germany will also hope to fend off Thailand from making a surprise result, while Norway will go all out offensive against Cote D'Ivoire in order to try and lead Group B by end of the night.
If you will be watching today's action, feel free to leave your thoughts, opinions, and some play-by-play in the comments section below.
Enjoy the action (today's soccer on TV schedule after the jump):
4 p.m. — FOX Sports 1 — Cote D'Ivoire vs. Norway
4 p.m. — FOX Network — Thailand vs. Germany
5 p.m. — beIN Sports USA — Ecuador vs. Bolivia
7:30 p.m. — beIN Sports USA — Chile vs. Mexico
7:30 p.m. — FOX Sports 1 — Netherlands vs. Canada
7:30 p.m. — FOX Sports 2 — China vs. New Zealand
7:30 p.m. — NBC Sports Live Extra — Bermuda vs. Guatemala