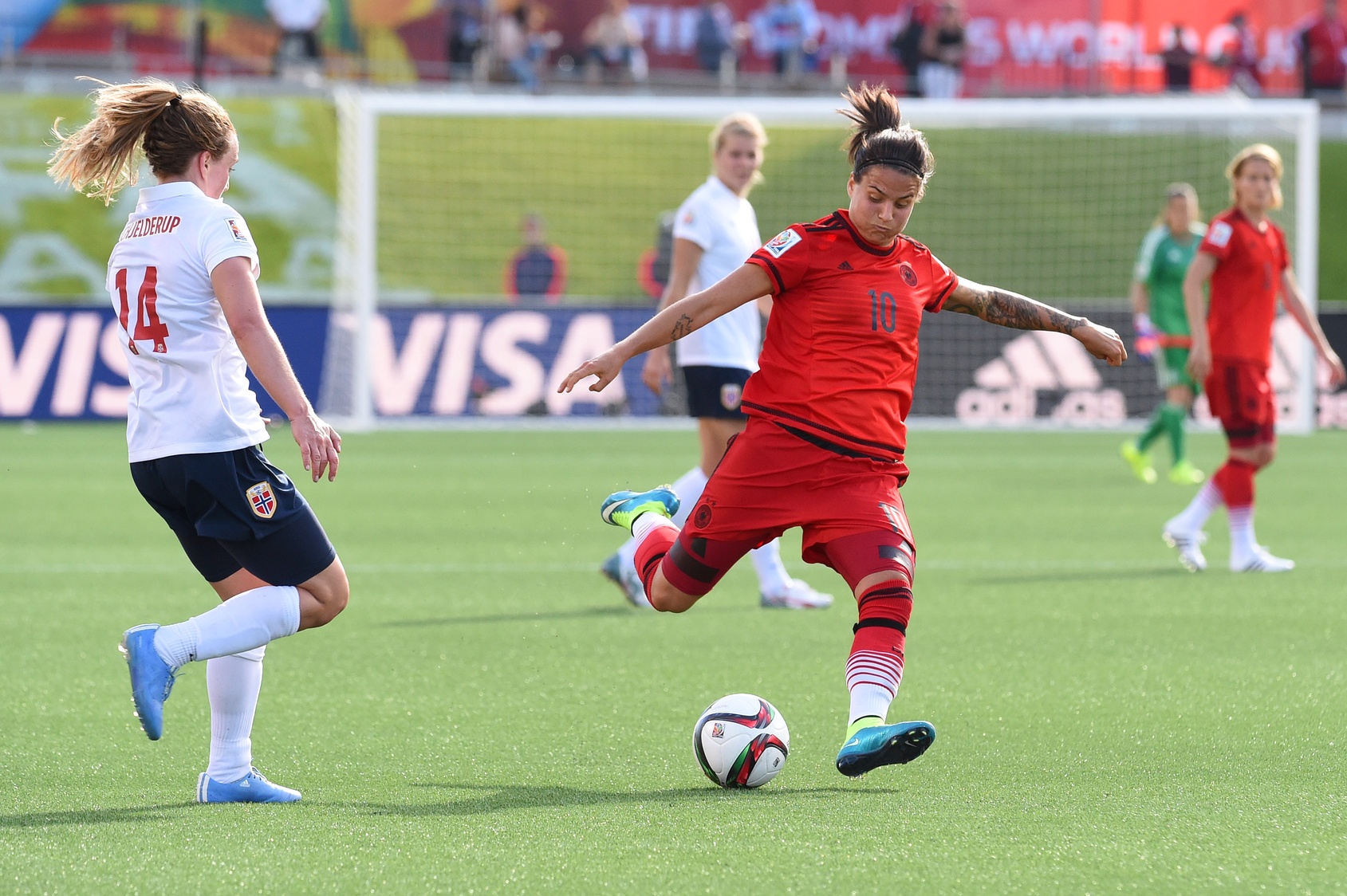 Photo by Marc DesRosiers / USA Today Sports Images
By ADAM TROXTELL
After a two-day break in the action, the Women's World Cup returns with teams now facing a win-or-go-home scenario.
Germany and Sweden get the round of 16 going on Saturday, with the former world champion German team living up to its favorite tag. If the Swedes are to advance, it would be their first win of the tournament so far, since all three group games ended in a tie.
Elsewhere, China faces surprise package Cameroon, who topped Switzerland last time out to advance this far.
Group B wraps up in Copa America play, though it's anything but straightforward. Uruguay and Paraguay square off with the former needing a win to definitely advance. Paraguay tops the group alongside Argentina, who faces Jamaica in the later contest.
Finally, MLS action rounds out the night. Conference contenders New York Red Bulls host the Vancouver Whitecaps as East meets South, while the Portland Timbers and Houston Dynamo do battle in the Pacific Northwest.
If you will be watching any of today's action, feel free to leave your thoughts, opinions and some play-by-play in the comments section below.
Enjoy the action (today's soccer on TV schedule after the jump):
12 p.m. – ESPN 3 – Serbia U-21 vs. Czech Republic U-21
2:45 p.m. – ESPN 3 – Germany U-21 vs. Denmark U-21
3 p.m. – beIN Sports USA – Uruguay vs. Paraguay
3:30 p.m. – GOLTV USA – Santos vs. Corinthians
4 p.m. – Fox Sports 1 – Germany vs. Sweden
4 p.m. – MLS Live – Seattle Sounders vs. San Jose Earthquakes
5:30 p.m. – beIN Sports USA – Argentina vs. Jamaica
7 p.m. – MLS Live – New York Red Bulls vs. Vancouver Whitecaps
7 p.m. – MLS Live – Toronto FC vs. New York City FC
7:30 p.m. – Fox Sports 1 – China vs. Cameroon
8 p.m. – MLS Live – Montreal Impact vs. Orlando City
10:30 p.m. – MLS Live – LA Galaxy vs. Philadelphia Union
10:30 p.m. – MLS Live – Portland Timbers vs. Houston Dynamo