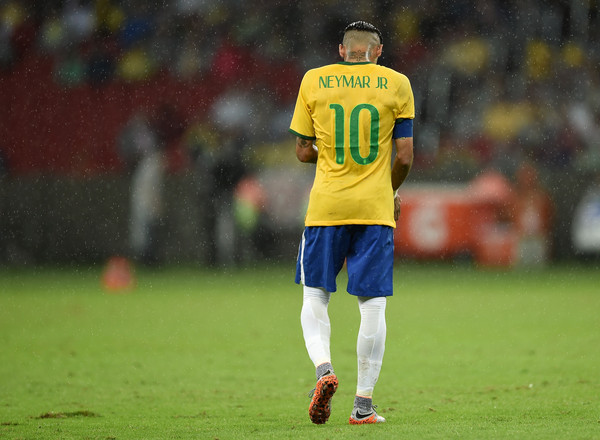 By AARON CRANFORD
While some of the top teams and players in Copa America have yet to shine, Brazil's Neymar dazzled in the team's 2-1 debut win vs. Peru, but he'll have to lead his side against a much stronger foe Wednesday, as Colombia prepares to get things rolling.
Colombia is one of the teams that has yet to assert its dominance in the tournament, losing 0-1 to Venezuela — the shock of the tournament thus far. However, with only two games left in group play, it needs a result against leaders Brazil.
Meanwhile, the FIFA Women's World Cup Group Stage comes to a close Wednesday, and both Group E and F have yet to be sorted out.
Brazil, one of the favorites of the tournament, is set to cruise through its respective group, having already claimed the number one position, but Costa Rica hopes to stun the Marta-led Brazil squad and finish second above Spain and Korea Republic. Group F's winner is a final-day toss-up, as all four teams still have a chance to finish first.
If you will be watching today's action, feel free to leave your thoughts, opinions and some play-by-play in the comments section below.
Enjoy the action (todays' soccer on TV schedule after the jump):
4 p.m. — FOX Sports 1 — WWC — England vs. Colombia
4 p.m. — Telemundo/FOX Network — WWC —Mexico vs. France
7 p.m. — FOX Sports 1 — WWC — Costa Rica vs. Brazil
7 p.m. — FOX Sports 2 — WWC — Korea Republic vs. Spain
8 p.m. — beIN Sports USA — Copa America — Brazil vs. Colombia